Elisha Cook Jr.
Birth Name:
Elisha Cook Jr.
Born:
12/26/1903
Birth Place:
San Francisco, California, USA
Death Place:
Big Pine, California, USA
Died:
05/18/1995
Diminutive, wiry character player memorable for his numerous roles as cowardly villians and neurotics. Originally from vaudeville and the Broadway stage, Cook, who briefly entered films in 1929 before returning to the stage, made a strong impression with his definitive sniveling gunsel in "The Maltese Falcon" (1941), and followed with similar roles as weaklings or sadistic loser-hoods: Harry Jones in "The Big Sleep" (1946) and George Peatty in Stanley Kubrick's "The Killing" (1956) over a more than sixty-year career.
Popular Movies:
National Lampoon Goes to the Movies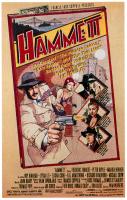 Hammett
Carny
The Champ
1941
St. Ives
The Black Bird
Messiah of Evil
Winterhawk
More Credits >>