Don Henderson
Birth Name:
Don Henderson-spb4385406
Born:
1938
Birth Place:
Minneapolis, Minnesota, USA
Juvenile actor turned independent filmmaker who scored a huge commercial success with the simple, moralistic tale, "Billy Jack" (1971), which he wrote, directed, produced and starred in. The film cost $800,000 to produce and grossed approximately $65 million, with a sequel, "The Trial of Billy Jack" (1974), earning over $80 million. Laughlin attempted to build a fully-fledged media empire on the strength of the "Billy Jack" phenomenon, but by the time the third episode in the progressively tedious cycle was released in 1976, his "Billy Jack Enterprises" had collapsed.
Popular Movies:
The Legend of the Lone Ranger
Billy Jack Goes to Washington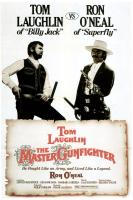 The Master Gunfighter
Billy Jack
More Credits >>