David Beckham
Birth Name:
David Beckham
Born:
05/02/1975
Birth Place:
London, England, GB
David Robert Joseph Beckham was born in Leytonstone, London, U.K. on May 2, 1975, to Sandra and Ted Beckham, a hairdresser and appliance repairman, respectively. His parents, diehard devotees of perennial British soccer power Manchester United, encouraged the boy's emerging football skills from an early age. Young David played with his neighborhood club, the Ridgeway Rovers, honing his skills at the Tottenham Hotspur Academy and for three summers attended Manchester's Bobby Charlton Soccer School. At age 11, he won the camp's national skills competition, earning the attention of pro scouts. Beckham saw all his dedication pay off when, in 1991, Man U chose him to join its youth team, where he...
Continue Bio >>
Photos:
View All Pictures >>
Facebook:
David Beckham
19 August is World Humanitarian Day, a day to honour #HumanitarianHeroes who have lost their lives, and those who continue to serve in dangerous conditions and at great risk to themselves. I've met amazing UNICEF staff in countries as far reaching as the Philippines, Sierra Leone and South Africa who work day in day out to tirelessly save the lives of thousands of children. One area where humanitarians are going the extra mile is in #SouthSudan, where 50,000 children could die from severe malnutrition by the year's end. They are doing whatever it takes to bring these children food and medical care, even in the most remote areas. Last month, humanitarian workers were killed by armed fighters doing just this. I am amazed by their courage and they need our support so they can reach these children with urgent treatment, to help ensure that they can recover and thrive. You can help UNICEF save children's lives in #SouthSudanNOW! Here's how: <a href="http://uni.cf/helpsouthsudan" target="_blank">http://uni.cf/helpsouthsudan</a>
Donate now for South Sudan - Support UNICEF
http://uni.cf/helpsouthsudan
Tuesday 19th of August 2014 05:17:24 PM
David Beckham
Thanks for the ALS Ice bucket challenge nomination Ryan Seacrest. I nominate Magic Johnson, Michael Jordan and Leonardo DiCaprio. Don't forget to donate!
Tuesday 19th of August 2014 10:08:04 AM
View All Facebook Posts >>
Popular Movies: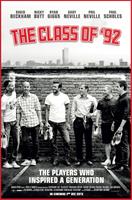 The Class Of '92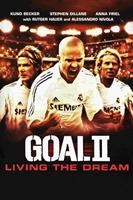 Goal! 2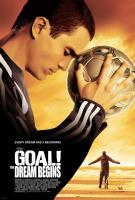 Goal! The Dream Begins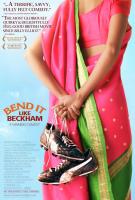 Bend It Like Beckham
More Credits >>