Dave Bautista
Birth Name:
Dave Bautista
Born:
01/18/1969
Birth Place:
Washington D.C., USA
Born David Michael Bautista, Jr., on Jan. 18, 1969 in Washington, D.C., Dave Batista's early years bordered on the Dickensian: raised in poverty by his Greek and Filipino parents, he witnessed three homicides before he reached the age of 9, and took to stealing cars by the time he had reached his teenage years. By 17, Batista was estranged from his parents and working as a nightclub bouncer and lifeguard. But after receiving a year of probation for his involvement in a club brawl, he decided to shift his focus to bodybuilding, which added bulk and brawl to his already formidable 6-foot 6-inch frame. Batista then explored professional wrestling before training with the legendary Samoan grappl...
Continue Bio >>
Photos:
View All Pictures >>
Facebook:
Dave Bautista (Batista)
Happy to be able to announce my next film Warrior's Gate! The film is written by Luc Besson and Robert Kamen. Directed by Matthias Hoene. We'll be filming outside Shanghai next month. For my Chinese fans, 我等不及要再次在中国工作!
Cannes: Dave Bautista Stars in Martial Arts Epic 'Warrior's Gate' (EXCLUSIVE)
Former mixed martial arts star Dave Bautista ("Guardians of the Galaxy") and Sienna Guillory head the cast of "Warrior's Gate," an epic saga represented by Luc Besson's EuropaCorp and financed by C...
Wednesday 13th of May 2015 10:16:19 AM
Dave Bautista (Batista)
Jean-Claude Van Damme killed it last night on Conan O'Brien Presents: Team Coco! Right Brett Norensberg? Miss us yet Rachael Visconte?
Jean-Claude Van Damme Recreates His "Kickboxer" Dance Scene
CONAN Highlight: The Muscles From Brussels can still kick butt and shake his booty like a boss.
Tuesday 12th of May 2015 11:02:47 AM
View All Facebook Posts >>
Popular Movies: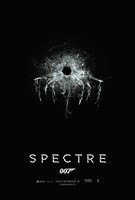 Untitled (James Bond 24 Project)
Guardians of the Galaxy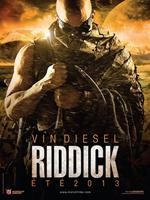 Riddick
The Man With the Iron Fists