Dave Bautista
Birth Name:
Dave Bautista
Born:
01/18/1969
Birth Place:
Washington D.C., USA
Born David Michael Bautista, Jr., on Jan. 18, 1969 in Washington, D.C., Dave Batista's early years bordered on the Dickensian: raised in poverty by his Greek and Filipino parents, he witnessed three homicides before he reached the age of 9, and took to stealing cars by the time he had reached his teenage years. By 17, Batista was estranged from his parents and working as a nightclub bouncer and lifeguard. But after receiving a year of probation for his involvement in a club brawl, he decided to shift his focus to bodybuilding, which added bulk and brawl to his already formidable 6-foot 6-inch frame. Batista then explored professional wrestling before training with the legendary Samoan grappl...
Continue Bio >>
Photos:
View All Pictures >>
Facebook:
Dave Bautista (Batista)
You don't want to miss this!
Cover Photos
Thursday 22nd of January 2015 10:40:20 AM
Dave Bautista (Batista)
Im a proud supporter of the ASPCA and Id love it if you joined me. Anything helps. https://www.aspca.org/secure/201412ea5-d-p1?ms=em_ea5_g-resend-p1-20141231&initialms=em_ea5_g-resend-p1-20141231&utm_medium=email&utm_campaign=eappeal5&utm_source=g-resend-p1-20141231&pcode=AECGDWEB5P1 Peace! #oneworld
Your Gift Could Save a Life
Every single day of the year, we are rescuing animals from a lifetime of cruelty, violence and pain. Your commitment makes it possible for our life-saving programs to create happy endings for those innocent lives touched by cruelty. Please continue to be there for the ASPCA and the animals we serve.
Wednesday 31st of December 2014 12:23:23 PM
View All Facebook Posts >>
Popular Movies:
Guardians of the Galaxy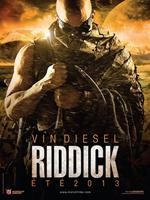 Riddick
The Man With the Iron Fists