Lance Armstrong
Birth Name:
Lance Armstrong
Born:
09/18/1971
Birth Place:
Dallas, Texas, USA
Born Sept. 18, 1971 in Dallas, TX, Lance Edward Gunderson took the last name "Armstrong" when his mother's second husband adopted him. Always athletic, he began his competitive career as a swimmer at age 12, finishing fourth in the state for the 1,500-meter freestyle. He won the Iron Kids Triathlon at age 13 and turned pro triathlete at 16. After a stint training with the U.S. Olympic cycling developmental team in Colorado, Armstrong focused all his energy on bike racing, qualifying for the junior world championships in 1989 and winning the U.S. National Amateur Championship in 1991. That same year, he turned pro as a bike racer. He quickly rose to dominate the professional ranks, winning It...
Continue Bio >>
Photos:
View All Pictures >>
Facebook:
Lance Armstrong
Austin's song tonight <a href="http://bit.ly/1sxP5Zu" target="_blank">http://bit.ly/1sxP5Zu</a>
Twitter
Connect with your friends — and other fascinating people. Get in-the-moment updates on the things that interest you. And watch events unfold, in real time, from every angle.
Thursday 18th of September 2014 08:35:58 PM
Lance Armstrong
As if Sturgill Simpson couldn't be any more badass. <a href="http://bit.ly/1t6xOuo" target="_blank">http://bit.ly/1t6xOuo</a>
Status Update of the Week: Sturgill Simpson on Being 'Chastised' for Singing 'Goddamn' on Conan
Last week, up-and-coming neo-traditional country songster Sturgill Simpson appeared on Conan, where he played "Life of Sin." We loved it. Conan loved it. But apparently...
Tuesday 16th of September 2014 11:12:14 AM
View All Facebook Posts >>
Popular Movies: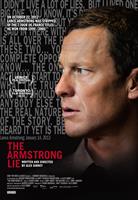 The Armstrong Lie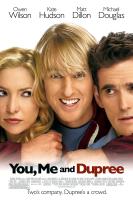 You, Me and Dupree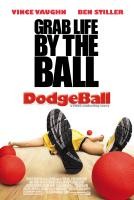 Dodgeball: A True Underdog Story
More Credits >>