Lance Armstrong
Birth Name:
Lance Armstrong
Born:
09/18/1971
Birth Place:
Dallas, Texas, USA
Born Sept. 18, 1971 in Dallas, TX, Lance Edward Gunderson took the last name "Armstrong" when his mother's second husband adopted him. Always athletic, he began his competitive career as a swimmer at age 12, finishing fourth in the state for the 1,500-meter freestyle. He won the Iron Kids Triathlon at age 13 and turned pro triathlete at 16. After a stint training with the U.S. Olympic cycling developmental team in Colorado, Armstrong focused all his energy on bike racing, qualifying for the junior world championships in 1989 and winning the U.S. National Amateur Championship in 1991. That same year, he turned pro as a bike racer. He quickly rose to dominate the professional ranks, winning It...
Continue Bio >>
Photos:
View All Pictures >>
Facebook:
Lance Armstrong
How cool is it to find a couple of bucks in some random pocket? Same goes for your music playlist. So psyched to rediscover Strand of Oaks
Friday 28th of November 2014 07:20:30 PM
Lance Armstrong
I will never forget being introduced to Steve Hed. I was a 16 year old pro triathlete and new on the scene. I had started to get a little bit of sponsorship, got a bike from Kestrel and some components from Wayne Stetina at Shimano. Actually I think that it was Wayne who introduced me to Steve. I get a call one day from Steve, who I knew made wheels and he said I would like to sponsor you. I thought this is awesome I got the bike, the components and and now a free disc wheel. He said I would like you to train and race on my wheels and I want to pay you $500 a month. My head was spinning. I was a 16 year old triathlete with a single mom and doing my own thing. Steve was the first to recognize whatever talent I had. Steve and Anne and their entire team have been close friends, partners and friends forever. There is a long running joke that I referred to him as the propeller head. He was such a fanatic of aero dynamics, performance, speed, wind and a lot of factors way before anyone even could comprehend such things. It has been a shocking day. Quite frankly it has been terrible and in light of Thanksgiving I am thankful for what he has done for me and many other people. We are all going to miss him.
Wednesday 26th of November 2014 08:57:35 PM
View All Facebook Posts >>
Popular Movies: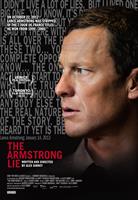 The Armstrong Lie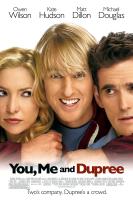 You, Me and Dupree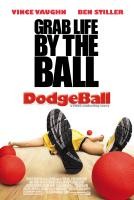 Dodgeball: A True Underdog Story
More Credits >>