Jane Velez-Mitchell
Photos:
View All Pictures >>
Facebook:
Jane Velez-Mitchell
BREAKING NEWS: Yet another Bill Cosby accuser has just come forward saying the superstar sexually assaulted her decades ago. She's a top Hollywood executive who certainly doesn't need this kind of publicity but says she felt the need to speak up. Cosby's attorney insists the seemingly unending parade of accusers is "increasingly ridiculous." PQOD: Provocative Question of the day: does that characterization sound flip to you?
Bill Cosby Faces New Accusations
Hollywood executive Cindra Ladd is the latest to accuse Cosby of sexual assault.
Tuesday 27th of January 2015 09:51:11 PM
Jane Velez-Mitchell
BREAKING NEWS - IT'S OFFICIAL: VEGAN DIET LEADS TO WEIGHT LOSS. Big article in Los Angeles Times sets the record straight. Forget Atkins, forget Paleo: if you want to lose weight and keep it off….go vegan. It's so easy now. There's tasty JUST MAYO, DAIYA, CHAO AND TREELINE CHEESE, GARDEIN, BEYOND MEAT… all plant-based and taste like the real thing. In taste tests, the hosts of Today Show couldn't tell the difference between actual chicken and Beyond Meat Chick'n. Guilt-free eats!
Study finds plant-based diets lead to weight loss
Evidence that vegetables – the more the merrier – are good for you is legion. And here's more: Researchers who analyzed studies of people put on vegetarian or vegan diets found that they lost more than seven pounds regardless of calorie counting or exercise plans.
Tuesday 27th of January 2015 12:59:33 PM
View All Facebook Posts >>
Popular Movies:
15 Minutes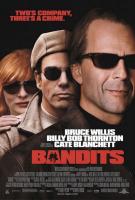 Bandits
Volcano