Jane Velez-Mitchell
Photos:
View All Pictures >>
Facebook:
Jane Velez-Mitchell
DID YOU WATCH THE INTERVIEW? Amazing. Bruce Jenner deserves praise for his courage in facing and owning his inner turmoil and ultimately choosing to be true to himself. Diane Sawyer handled it all with humor, insight and sensitivity. A good day for journalism and the LGBT (T for Transgender) community. I'd love to hear your thoughts.
Bruce Jenner: 'I'm a Woman'
In hours of interviews with Sawyer, Jenner detailed his internal struggles with being transgender, which he said he has wrestled with since childhood.
Saturday 25th of April 2015 12:39:19 AM
Jane Velez-Mitchell
TODAY IS THE REAL TAX DAY. As a nation we've all had to work collectively to this date to pay the nation's tax burden. The government claims it's trimmed all it can. Nonsense. How can they say that while they spend billions on useless and hideously cruel primate/animal testing that achieves nothing? How can they say that when they give billions in aid to countries that despise us and are led by corrupt politicians? This government is broken and needs to be FIXED. Provocative Question of the Day: Do any of the announced or potential PRESIDENTIAL CANDIDATES offer a REAL ALTERNATIVE to the toxic, morally corrupt cesspool that Washington has become?
Why You'll Still Be Working to Afford Your Tax Bill After Paying It
The day you've earned enough to pay your taxes isn't actually April 15, but April 24, according to one think tank.
Friday 24th of April 2015 08:30:57 AM
View All Facebook Posts >>
Popular Movies:
15 Minutes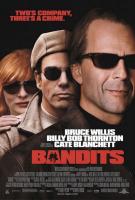 Bandits
Volcano