Jane Velez-Mitchell
Photos:
View All Pictures >>
Facebook:
Jane Velez-Mitchell
ANIMAL LOVERS: If you like our efforts, which involve producing and widely sharing hundreds (and eventually thousands) of videos on #animalrights issues that no other media covers please help us! Go to connectpal.com/jane and become a member now! There's a video there that explains everything we are doing, how and why! Well, you know why! The animals are voiceless without all of us! Click below! Thanks!
Jane Velez-Mitchell, JaneUnChained.com on ConnectPal.com
Subscribe to Jane Velez-Mitchell, JaneUnChained.com
Sunday 3rd of May 2015 11:24:56 AM
Jane Velez-Mitchell
HAPPY SATURDAY! GOOD NEWS FOR CHICKENS! Josh Tetrick, CEO of Hampton Creek, is taking the world of commerce by storm! The maker of the delicious, plant-based Just Mayo recently came out on top in an absurd lawsuit by the makers of Hellmann's Mayonnaise. They finally dropped the suit after giving Just Mayo millions in free publicity. Venture capital money is flooding in! Now, Josh is about to launch a plant-based egg alternative! Josh is our hero… and he's not bad on the eyes either.
Hunk with a Heart and Head for Business!
Saturday 2nd of May 2015 12:38:43 PM
View All Facebook Posts >>
Popular Movies:
15 Minutes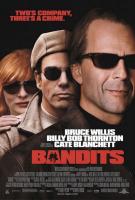 Bandits
Volcano