Jane Velez-Mitchell
Photos:
View All Pictures >>
Facebook:
Jane Velez-Mitchell
On @TheInsider last night talking about how #Cecil the Lion's killer, Minnesota Dentist Walter #Palmer, needs to be extradited back to #Zimbabwe to face trial and serve 10 years! I also point out that Cecil the #Lion died a martyr who has sparked a global #animal rights movement! Check out the story by clicking on the lion image. Join me on Twitter @JVM. & Support our crucial animal work by joining our team at ConnectPal.com/Jane -Click to Watch Story under Lion photo banner: https://celebrity.yahoo.com/the-insider/
Saturday 1st of August 2015 07:37:23 AM
Jane Velez-Mitchell
BRAZEN CRIME AGAINST ANIMALS IN NYC! 2 MYSTERY SUSPECTS IN WHITE VAN ABDUCT HUNDREDS OF PIGEONS FROM FAMED WASHINGTON SQUARE PARK! Police are aware and ask anyone who sees the 2 men with a large net in white van to call 911 immediately and write down their license plate #. THESE PIGEONS ARE DESTINED FOR A HELLISH END! JaneUnChained.com's affiliate TheirTurn.net filed this video report. Correspondent Donny Moss is at the scene of the crime. WATCH THE VIDEO AND BE ON THE LOOKOUT!
NYC PIGEONS ABDUCTED!
Friday 31st of July 2015 03:54:32 PM
View All Facebook Posts >>
Popular Movies:
15 Minutes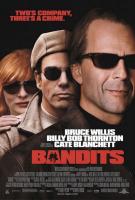 Bandits
Volcano