Jane Velez-Mitchell
Photo Gallery:
View All Pictures >>
Facebook:
Jane Velez-Mitchell
One of Whitney Houston's fans reportedly paid $1.5 million for the late singers New Jersey Mansion! "The house in and of itself is absolutely stunning," Matthew Krauthamer says in an interview. "Wooded acres, gated property, two-floor pool house, two Jacuzzis. The house is really an incredible home." Take a look at the home here:
http://on.hln.tv/69lTwY
See it: Whitney Houston's '80s style mansion
Matthew Krauthamer gives the word "fanatic" a new meaning. He was such a huge fan of Whitney Houston growing up that he purchased the late singer's New Jersey home.According to Zillow, Krauthamer paid $1.5 million for the mansion, which hasn't been lived in for years.
Saturday 12th of July 2014 11:00:01 PM
Jane Velez-Mitchell
Omni the cat has certainly lived several of her nine lives! She was born eyeless in Bahrain. Then, she was rescued by an American stationed in Bahrain, Brian Clines of the Navy. He took her back to Midwest City, Oklahoma, and she was doing just fine… until one day when Clines left her with a friend and she got lost. Watch what happened next:
http://on.hln.tv/7bTreo
Meet Omni (short for Omnipotent), the eyeless cat!
Omni the cat has certainly lived several of her nine lives. She was born eyeless in Bahrain. Then, she was rescued by an American stationed in Bahrain, Brian Clines of the Navy. He took her back to Midwest City, Oklahoma, and she was doing just fine… until one day when Clines left her with a friend…
Saturday 12th of July 2014 09:00:01 PM
View All Facebook Posts >>
Popular Movies:

15 Minutes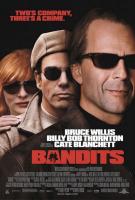 Bandits

Volcano
More Credits >>
Browse More Actresses:
#
A
B
C
D
E
F
G
H
I
J
K
L
M
N
O
P
Q
R
S
T
U
V
W
X
Y
Z