Jane Velez-Mitchell
Photos:
View All Pictures >>
Facebook:
Jane Velez-Mitchell
BREAKING NEWS: It's happened again. Another jet goes missing from the skies. This one with 162 people aboard. The crew had reportedly asked to go up to 38,000 feet due to bad weather. Soon after that contact ended. What happened to this AirAsia flight to Singapore? There was no call for help.
Second Missing Plane This Year 'Disheartening'
It's "disheartening" that a second passenger airliner seemingly disappeared this year, as the searches for AirAsia Indonesia flight 8501 and Malaysia Airlines flight MH370 continue, said ABC News consultant Col. Stephen Ganyard. Ganyard said no consensus was made about better tracking planes...
Sunday 28th of December 2014 02:27:41 PM
Jane Velez-Mitchell
BREAKING NEWS: Massive turnout for the funeral of NYPD officer Rafael Ramos, executed along with another officer in a revenge killing by a man who expressed hatred of cops and who later killed himself. Vice President Joe Biden spoke, as did New York Governor Andrew Cuomo and NYC Mayor Bill de Blasio. Tension was apparent as the nation grieves.
Cop's Killing 'Touched the Soul of the Nation,' Biden Says
Vice President Joe Biden expected to attend.
Saturday 27th of December 2014 12:43:28 PM
View All Facebook Posts >>
Popular Movies:
15 Minutes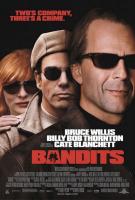 Bandits
Volcano