Jane Velez-Mitchell
Photos:
View All Pictures >>
Facebook:
Jane Velez-Mitchell
I am in Michigan tonight, speaking to the Michigan Vegetarian Festival tomorrow along with actress/activist Alicia Silverstone and Gene Baur of Farm Sanctuary! Estimated crowd at this festival? About 6,000 Americans who care about health and animals. Tomorrow I will do The Humane Society of the United States gestation crate challenge. What is that? You'll have to see. Look for that here coming up!
Saturday 18th of April 2015 09:34:49 PM
Jane Velez-Mitchell
PLEASE SIGN THIS PETITION BELOW: SPEAK UP FOR THOUSANDS OF VOICELESS MONKEYS WHO ARE FACING A FATE WORSE THAN DEATH IF THESE FACILITIES BECOME FULLY FUNCTIONAL. PLEASE TAKE ACTION NOW! It only takes a second.
Petition: Ask Hendry County Officials to Reevaluate Zoning of Primate Lab Due to Ongoing Violations
Please sign and share this petition in an effort to encourage the Hendry County Officials to reevaluate... (1102 signatures on petition)
Saturday 18th of April 2015 09:15:15 PM
View All Facebook Posts >>
Popular Movies:
15 Minutes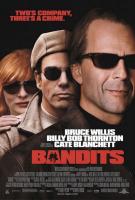 Bandits
Volcano