Jane Velez-Mitchell
Photos:
View All Pictures >>
Facebook:
Jane Velez-Mitchell
BREAKING NEWS: Global movement against speciesism takes off from Germany to New York. In a landmark advance in the animal rights movement, #SPECIESISM takes a fresh approach to challenge the flawed notion that humans have the right to kill animals to satisfy their desires for meat, leather, etc. Coming up later on this Facebook page, Donny Moss and I interview the leader of Direct Action Everywhere, one of the millennial groups leadings this evolutionary approach.
In Germany and New York, Provocative Calls to End Speciesism
Activist groups in New York and Germany staged dramatic ceremonies to jolt members of the public into rethinking our relationship with nonhuman animals. The videos are inspiring and chilling.
Wednesday 28th of January 2015 12:16:47 PM
Jane Velez-Mitchell
BREAKING NEWS FROM TMZ, VICTORY FOR #ANIMALRIGHTS ACTIVISTS! NOW BOYCOTT GODADDY. GoDaddy just pulled its hideous ad that encourages animal cruelty and selling animals online! GoDaddy founder Bob Parsons has exhibited his barbaric mindset before, posting a photo of himself with a dead elephant he shot in Zimbabwe. Now, a campaign suggests: close down your GoDaddy accounts and switch to another domain registry company! Click below to see this repulsive commercial for yourself.
GoDaddy -- Pulls Super Bowl Spot ... Over Puppy Cruelty Backlash
Danica Patrick loses again ... this time, GoDaddy.com is PULLING their Super Bowl ad featuring the NASCAR driver over OUTRAGE from animal lovers. The…
Wednesday 28th of January 2015 08:58:12 AM
View All Facebook Posts >>
Popular Movies:
15 Minutes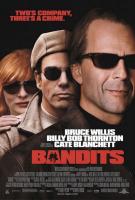 Bandits
Volcano