Jane Velez-Mitchell
Photos:
View All Pictures >>
Facebook:
Jane Velez-Mitchell
So glad he was found safe! <a href="http://on.hln.tv/1dsVyg" target="_blank">http://on.hln.tv/1dsVyg</a> via Morning Express with Robin Meade
Missing boy found by news crew covering his story
A reporter who was covering the story of a missing 10-year-old boy, actually found the little guy hiding in his neighbor's yard, and reunited him with his family! More from HLN affiliate WFTS: Missing Tampa boy found by ABC Action News crew Today's must-see, must-share stories are in the daily speed…
Tuesday 30th of September 2014 07:00:01 AM
Jane Velez-Mitchell
I had an amazing weekend, I hope you did too! Here is a video Donna and I made from our bike ride... Have a great evening, see you tomorrow!
Monday 29th of September 2014 08:45:01 PM
View All Facebook Posts >>
Popular Movies:
15 Minutes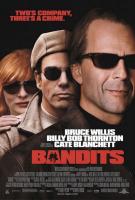 Bandits
Volcano