Jane Velez-Mitchell
Photos:
View All Pictures >>
Facebook:
Jane Velez-Mitchell
ACTION ALERT! AG-GAG LAWS BEING PROPOSED IN AUSTRALIA. They backfired in the United States as Americans correctly asked, what are factory farms so desperate to hide? Now, after shocking footage sparks yet another animal abuse scandal in Australia, government flacks try to pull one over on the Australian people with AG-GAG proposals. But, the animal rights movement is huge in Australia and ready to fight it. Read more from TheirTurn.net below.
"Live Bait" Scandal Triggers Public Debate About Proposed Ag-Gag Law
Secretly recorded video of racing dogs ripping apart live animals, who were being used as bait, has triggered public debate in Australia about a proposed ag-gag law that would have compromised the investigation and possibly prevented the incriminating footage from being taken in the first place.
Thursday 26th of February 2015 09:19:09 PM
Jane Velez-Mitchell
REACTIONS POURING IN TO MURDER OF AMERICA'S NEXT TOP MODEL CONTESTANT: The 19-year old beauty was found murdered along with her boyfriend and another man. A 19-year old male has been arrested and has not yet entered a plea. So much mystery surrounding this triple tragedy. TMZ reports, "Law enforcement sources tell us the preliminary investigation leads police to believe the murders were drug related -- and the victims knew the killer." A witness claims there was money scattered about the home. What on earth went down?
Tyra Banks 'Deeply Saddened' by Death of 'ANTM' Contestant
Mirjana Puhar, 19, was found murdered Tuesday, along with two other people.
Thursday 26th of February 2015 03:29:10 PM
View All Facebook Posts >>
Popular Movies:
15 Minutes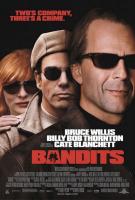 Bandits
Volcano