Jane Velez-Mitchell
Photos:
View All Pictures >>
Facebook:
Jane Velez-Mitchell
GREAT #AnimalRights NEWS: JaneUnChained just got a call from the Spanish-language animal rights group AnimaNaturalis Peru Chapter. They want to work with JaneUnChained to spread the word about compassion to animals. Turns out #AnimaNaturalis has chapters all over Latin America and Spain and do some amazing demonstrations and videos. Here's one video speaking out against cosmetics/perfume testing on animals. Compassion is the universal language. Pretty cool huh? Check out their AnimaNaturalis Facebook pages.
AnimaNaturalis
Activistas de AnimaNaturalis en Argentina promovieron, en el Día Mundial del Animal de Laboratorio, las alternativas a las pruebas con animales. 24 de abril 2011. Mas información: http://www.animanaturalis.org/n/11632/
Tuesday 5th of May 2015 03:39:08 PM
Jane Velez-Mitchell
SEE WHAT IT'S LIKE TO BE A PIG FOR JUST 4 MINUTES! The Humane Society of the United States has come up with a brilliant way of making people understand the horror of the factory farming torture device called: pig gestation crates. They created a human gestation crate and invited people to try it out for just four minutes. I got in one and it was worse than I even imagined. WATCH this short video and then VOTE IN MY POLL. WHAT SHOULD HAPPEN TO FARMERS WHO USE PIG CRATES? VOTE AT janeunchained.com
What Should Happen to Farmers Who Use Pig Crates?
Tuesday 5th of May 2015 02:05:54 PM
View All Facebook Posts >>
Popular Movies:
15 Minutes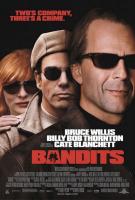 Bandits
Volcano