Jane Velez-Mitchell
Photos:
View All Pictures >>
Facebook:
Jane Velez-Mitchell
People are askng me what channel my new show is on. My new show is across all platforms online: facebook.com/janevelezmitchell #youtube #googlehangout #spreecast #twitter #instagram #wordpress etc etc etc. we can reach more people this way! Thanks for asking. So please like this page and spread it! It's already growing! Tonight at 7pm EST #horses #carraigehorses --coverage of the NYC City Council protest against carriage horses.
Jane Velez-Mitchell
Nationally known TV journalist and best-selling author Jane Velez-Mitchell covers crimes against people and against animals. Jane speaks for the voiceless!
Saturday 25th of October 2014 09:03:35 AM
Jane Velez-Mitchell
Good Evening! Welcome to our nightly 7PM EST newscast on crime…against animals. Breaking news: I'm joined by Donny Moss of @Theirturn to interview Nathan Runkle on #MercyforAnimals new undercover investigation! hotlink below. Please watch and take action! #animals #crime #justice #vegan #animalwelfare <a href="http://youtu.be/Gaze62CXgKU" target="_blank">http://youtu.be/Gaze62CXgKU</a>
BREAKING NEWS
Jane Velez-Mitchell of Facebook.com/JaneVelezMitchell and Donny Moss of Theirturn.net interview Nathan Runkle, head of Mercy for Animals about MFA's latest u...
Friday 24th of October 2014 07:00:08 PM
View All Facebook Posts >>
Popular Movies:
15 Minutes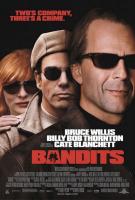 Bandits
Volcano