Jane Velez-Mitchell
Photos:
View All Pictures >>
Facebook:
Jane Velez-Mitchell
TRENDING: #MONKEYGATE Uproar & backlash over discovery of secret plans to turn Hendry County, Florida into the laboratory monkey breeding capitol of the U.S. Now, residents tell Hendry County Commissioners they will NOT tolerate a whitewash, as the most controversial of the companies faces an investigation into zoning violations. SW Florida residents/animal lovers are being urged to go to tomorrow's big hearing in LaBelle, Florida to tell Hendry County Commissioners they want all new importations of monkeys and expansions of monkey facilities HALTED immediately and permits REVOKED! Read TheirTurn.net's explosive story below! If you live in Florida please ATTEND! Events page with details is at the bottom of the article! If you live anywhere in the world, please write to Hendry County's five commissioners and tell them to stop the expansion of Primate Products. These are their emails. Cc all: bocc1@hendryfla.net, bocc2@hendryfla.net, bocc3@hendryfla.net, bocc4@hendryfla.net, bocc5@hendryfla.net
Primate Products: A Company that Breeds Lab Monkeys and Manufactures Lies
Primate Products, a company at the center of the MonkeyGate scandal in Hendry County, Florida, has consistently lied to and misled the public since the media began reporting on the company's illegal activities. Now that the story has become a major public scandal, can the County, which takes money f…
Monday 27th of April 2015 02:34:05 PM
Jane Velez-Mitchell
TRENDING: #MONKEYGATE in Hendry County, Florida. Two lab monkey breeding facilities are under investigation for zoning violations and Hendry County has yet to decide what to do. The Allegations? Experiments, like C-section MONKEY ABORTIONS, have been performed at one facility: Primate Products. They don't deny it! THIS SAME COMPANY WANTS TO EXPAND AND BRING THOUSANDS MORE MONKEYS IN via A COMPANY THAT WAS CHASED OUT OF PUERTO RICO! This means THIS COMING TUESDAY'S HENDRY COUNTY COMMISSION MEETING IS CRUCIAL TO ATTEND! PLEASE SIGN UP BELOW AND GO IF YOU ARE IN SOUTHWEST FLORIDA!
Hendry County Board of Commissioners Meeting
Hendry County Courthouse Commission Chambers 25 East Hickpochee Ave LaBelle, Florida, 33935 We will be meeting in the parking lot at 4:15pm sharp. Please fill out a comment card when you get there so you can speak for the monkeys!
Saturday 25th of April 2015 10:39:38 PM
View All Facebook Posts >>
Popular Movies:
15 Minutes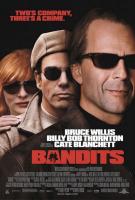 Bandits
Volcano