Jane Velez-Mitchell
Photos:
View All Pictures >>
Facebook:
Jane Velez-Mitchell
UPDATE: For all of us perplexed at the current behavior of North Korea and, indeed, their entire culture… click below and watch a brilliant 2 minute summary of North Korea's history that explains a lot!
Here's the real reason North Korea hacked Sony. It has nothing to do with The Interview.
Evidence that North Korea was responsible for the massive Sony hack is mounting, and in many ways the country has already been convicted in the court of US public opinion. But, no matter how...
Monday 22nd of December 2014 12:49:32 PM
Jane Velez-Mitchell
BREAKING NEWS: North Korea is now making blatant threats against America, specifically the White House and the Pentagon. PQOD: Provocative Question O' the Day. Are these hollow threats and empty bluster or could this rogue nation and its strange, young leader actually do something much more violent than hacking? More below.
N. Korea Warns of Strikes at 'All of Mainland USA'
North Korea has warned of attacks against the United States, accusing the Obama administration of being behind the making of the movie "The Interview."
Monday 22nd of December 2014 12:32:14 PM
View All Facebook Posts >>
Popular Movies:
15 Minutes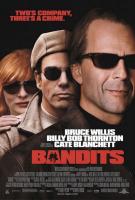 Bandits
Volcano