Jane Velez-Mitchell
Photos:
View All Pictures >>
Facebook:
Jane Velez-Mitchell
MARK YOUR CALENDARS SOUTHERN CALIFORNIA ANIMAL LOVERS: YOU VOICE AND PRESENCE IS DESPERATELY NEEDED AS MILLIONS OF VOICELESS SHEEP AND COWS SUBJECTED TO AUSTRALIA'S SADISTIC "LIVE EXPORT" TRADE CANNOT SPEAK FOR THEMSELVES. The protest will take place at the Australian consulate in Los Angeles on April 15th. See more below from TheirTurn. And share share share this post!
Americans To Protest Australia's "Horrific" Live Export Trade
In a show of solidarity with the thousands of Australian activists who are fighting to end the transport of millions of live animals to Asia and the Middle East, American animal rights activists are staging the first-ever protest in the U.S. against Australia's "horrific" live export trade.
Sunday 29th of March 2015 08:33:28 PM
Jane Velez-Mitchell
Here is one reason JaneUnchained is devoting so much time and effort to the hideous plans to build facilities in Hendry County, Florida to breed thousands of monkeys for torturous experimentation. Look at the kind of individual beings we are talking about. To help us report on #monkeygate please go to connectpal.com/janevelezmitchelljaneunchained
Wlrfm (Official)
You HAVE to see this monkey meeting puppies!
Saturday 28th of March 2015 03:38:29 PM
View All Facebook Posts >>
Popular Movies:
15 Minutes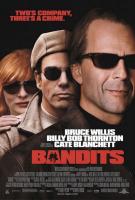 Bandits
Volcano