Jane Velez-Mitchell
Photos:
View All Pictures >>
Facebook:
Jane Velez-Mitchell
This weekend, comedian Hal Sparks and I hosted the Mercy For Animals 15th Anniversary Gala in Los Angeles, CA! Here is a photo of Areva Martin and I at the event -- good times and a great cause! See you tomorrow!
Monday 15th of September 2014 08:45:01 PM
Jane Velez-Mitchell
Join the conversation, I'm LIVE on HLN... Adrian Peterson: "I have to live with the fact that when I disciplined my son the way I was disciplined as a child, I caused an injury that I never intended or thought would happen. I know that many people disagree with the way I disciplined my child. I also understand after meeting with a psychologist that there are other alternative ways of disciplining a child that may be more appropriate. I have learned a lot and have had to reevaluate how I discipline my son going forward. But deep in my heart I have always believed I could have been one of those kids that was lost in the streets without the discipline instilled in me by my parents and other relatives. I have always believed that the way my parents disciplined me has a great deal to do with the success I have enjoyed as a man. I love my son and I will continue to become a better parent and learn from any mistakes I ever make." What do you think about this case? Let me know in the comments below and I will read some of them on-air during the show.
Monday 15th of September 2014 07:42:36 PM
View All Facebook Posts >>
Popular Movies:
15 Minutes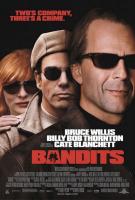 Bandits
Volcano