Jane Velez-Mitchell
Photos:
View All Pictures >>
Facebook:
Jane Velez-Mitchell
#MONKEYGATE - TELL HENDRY COUNTY, FLORIDA COMMISSIONERS YOU DON'T WANT SW FLORIDA TO BECOME HELL ON EARTH FOR THOUSANDS OF MONKEYS BRED TO BE TORTURED IN LABS. Email them now by clicking below. The commissioners are expected to decide this week whether a monkey breeder violated zoning laws by conducting tests on monkeys at a facility zoned agricultural, a wobbly designation already being challenged in court. Tell the commissioners how you feel. Speak for the monkeys because they cannot. More explosive new info later on this page. Stay tuned!
MonkeyGate: Put an End to the Hendry County Monkey Facilities
To provide updates on the Monkey Breeding Facilities in Hendry County Florida.
Monday 30th of March 2015 01:54:29 PM
Jane Velez-Mitchell
JOIN ME TO SPEAK UP FOR NYC'S CARRIAGE HORSES THIS THURSDAY AT NYC HALL. CRITICS ARE ASKING: WHAT HAPPENED TO TICKLES? Click below to join events page! See you Thursday! Thursday at 1:00pm - 2:00pm 3 days from now · 60°F / 52°F Clear Show Map Steps Of City Hall New York, New York 10038
Justice For Tickles
Tickles the carriage horse was killed last month after a mysterious leg injury. Horses don't just break their legs without incident, and Tickles' owner refuse to say what really happened. Join us to demand answers into Tickles' death and justice for all carriage horses that have been abused, injured or killed in NYC.
Monday 30th of March 2015 01:21:54 PM
View All Facebook Posts >>
Popular Movies:
15 Minutes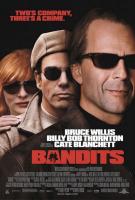 Bandits
Volcano