Jane Velez-Mitchell
Photos:
View All Pictures >>
Facebook:
Jane Velez-Mitchell
HFERE'S THE SECRET TO A FABULOUS THANKSGIVING! Watch this pre-Thanksgiving dinner spread and tell me if you think it's something you want to do this upcoming holiday! Enjoy!
HERE'S A FUN THANKSGIVING IDEA!
Thursday 20th of November 2014 06:12:21 PM
Jane Velez-Mitchell
JVM: GRrrrr MY GLOBAL RrrrrOUNDUP: COLUMBIANS PROTEST BULLFIGHTS IN DRAMATIC DEMONSTRATIONS TO SYMBOLIZE THE HORROR OF THIS BLOOD SPORT. SEE BELOW. WARNING: NUDITY!
Bogotá Mayor Says Arena For "Activities of Life, Not Death"
In spite of a high court decision to overturn Bogota's ban on bullfights and a small, but powerful movement to revive the sport, the Mayor of Bogotá appears resolute in his opposition to re-introducing bullfights in Colombia's capital city.
Thursday 20th of November 2014 02:00:05 PM
View All Facebook Posts >>
Popular Movies:
15 Minutes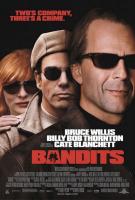 Bandits
Volcano