Jane Velez-Mitchell
Photos:
View All Pictures >>
Facebook:
Jane Velez-Mitchell
I JUST WROTE TO THE AUSTRALIAN GOVERNMENT. YOU CAN TOO BY CLICKING BELOW! WE NEED LARGE NUMBERS TO CONTACT AUSTRALIAN OFFICIALS AND TELL THEM AMERICANS WILL BOYCOTT AUSTRALIA UNTIL THIS HORROR OF "LIVE EXPORT" ENDS!!!!!!!!!!!!!!!!!!!!!!!!! IT IS BEYOND BELIEF EVIL. TAKE A MOMENT TO SEND A STRONG LETTER. Thank you!
Things are about to get very, very bad for Aussie sheep in Kuwait
This is Harry. He's about to endure unimaginable cruelty. If live export laws weren't being broken he wouldn't be here. Help change that. #BanLiveExport
Monday 27th of July 2015 10:56:24 PM
Jane Velez-Mitchell
IT'S PROGRESS... BUT NOT PERFECTION. THE BOY SCOUTS TOTAL BAN ON GAY ADULTS IS OVER! Yay! BUT, HRC (Human Rights Campaign) notes "Discrimination should have no place in the Boy Scouts, period." Church-sponsored units can continue to exclude gays. The powerful LGBTQ organization: says "BSA officials should now demonstrate true leadership and begin the process of considering a full national policy of inclusion." Exactly!
Boy Scouts of America end total ban on gay adults
NEW YORK (AP) — The Boy Scouts of America on Monday ended its blanket ban on gay adult leaders while allowing church-sponsored Scout units to maintain the exclusion for religious reasons.
Monday 27th of July 2015 09:32:47 PM
View All Facebook Posts >>
Popular Movies:
15 Minutes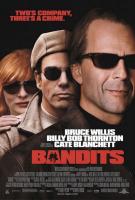 Bandits
Volcano