Jane Velez-Mitchell
Photos:
View All Pictures >>
Facebook:
Jane Velez-Mitchell
REAL FOOD AT LAX... finally! Real Food Daily is an organic, plant-based restaurant, with locations in Santa Monica, La Cienega Blvd in LA and Pasadena. The food is amazing: healthy and delicious! I was thrilled to find the latest incarnation of RFD at LAX, Terminal 4 as I headed for a flight out of LA! Such a treat! Yum! Check it out! And, visit <a href="http://www.realfood.com" target="_blank">http://www.realfood.com</a> and stop by JaneUnChained.com for the latest news in cruelty-free living!
REAL FOOD AT LAX...finally!
Wednesday 2nd of September 2015 05:54:07 PM
Jane Velez-Mitchell
DISTURBIA for Rihanna as anti-fur protesters confront the superstar at Macy's in Brooklyn about her completely unnecessary and cruel promotion of fur! Watch the dramatic VIDEO in the Their Turn story below! Demonstrators tell Rihanna: look at the videos! Face the suffering you are causing to animals who are just like our dogs and cats. Much fur from China is dog fur. Show some compassion, girl! #furkills
Anti-Fur Activists Disrupt Rihanna in NYC
As Rihanna promoted her new fragrance at a Brooklyn Macy's, anti-fur activists staged a disruption near the musician, holding up posters and chanting, "Shame on Rihanna. Fifty dead animals; one fur coat."
Tuesday 1st of September 2015 11:00:06 AM
View All Facebook Posts >>
Popular Movies:
15 Minutes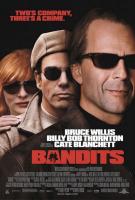 Bandits
Volcano