Jane Velez-Mitchell
Photos:
View All Pictures >>
Facebook:
Jane Velez-Mitchell
GOOD MORNING LOS ANGELES: A dog cafe could be coming your way. Have a cup of Joe as dogs in need of a good home strut their stuff! A 21-year old animal lover has started a crowdfunding campaign: https://www.indiegogo.com/projects/the-dog-cafe. Read below and, if you like, give a holiday gift to LA's homeless dogs.
LA Dog Cafe Will Offer Brewed Coffee and Adoptable Breeds
You can donate to the IndieGogo crowd fund through February 5.
Friday 26th of December 2014 09:54:22 AM
Jane Velez-Mitchell
Animal lovers: this is huge! You know a movement is trending when it takes over Manhattan's famous Bryant Park - This holiday season, more than 80 shops went 100% VEGAN. From veggie soups to pies made out of nuts, holiday shoppers have been gobbling up delicious… and I mean really delicious… vegan food! Thousands of non-vegans who have no knowledge of the health or environmental benefits of the vegan lifestyle are chowing down on vegan food… because it tastes so good! The fabulous ecorazzi profiled Bryant Park's Winter Village. Now, in his very first report for JaneUnChained.com, our delightful new correspondent Ken Price scours the vegan Winter Village at Bryant Park, eating up a storm! Check it out! I think he did a fantastic job for his first time out as a reporter! Spread the word #VEGANBRYANTPARK – OPEN THRU JAN 4TH
NYC'S FAMOUS BRYANT PARK GOES VEGAN!
Thursday 25th of December 2014 04:03:49 PM
View All Facebook Posts >>
Popular Movies:
15 Minutes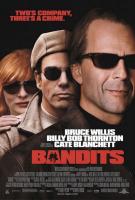 Bandits
Volcano