Jane Velez-Mitchell
Photos:
View All Pictures >>
Facebook:
Jane Velez-Mitchell
UPDATE: TMZ has exclusive new information on the 7th Heaven star and his child molestation scandal. His admission of wrongdoing has apparently not placated one victim. Read on!
Stephen Collins -- Victim Says Apology NOT Accepted
The woman who was just 10 when Stephen Collins molested her and placed her hand on his penis says she's not buying his belated apology.The woman -- now in…
Wednesday 17th of December 2014 07:34:18 PM
Jane Velez-Mitchell
BREAKING NEWS: JaneUnChained.com INVESTIGATES! There's now a big legal battle over plans to open a facility in Hendry County, Florida to house and breed monkeys, reportedly for use in laboratory experimentation. More than 3,000 monkeys would be housed there. But, now, Animal Legal Defense Fund has filed a lawsuit seeking to void approval of the facility, charging local lawmakers violated Florida's Sunshine law, claiming the decision was made secretly without informing those living in the area. Attorney Chris Berry of ALDF talks to journalists Jane Velez-Mitchell and Donny Moss. The entire lawsuit plus Hendry County and Primera Science Center statements are all linked at JaneUnChained.com. Primera and/or Hendry County are invited to appear on JaneUnChained at any time.
LAWSUIT AGAINST PROPOSED FLA MONKEY FACILITY
Wednesday 17th of December 2014 03:52:08 PM
View All Facebook Posts >>
Popular Movies:
15 Minutes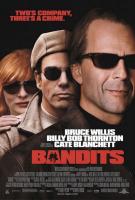 Bandits
Volcano