Jane Velez-Mitchell
Photos:
View All Pictures >>
Facebook:
Jane Velez-Mitchell
If you agree with JaneUnChained's mission to speak for the voiceless, particularly voiceless farm and laboratory animals, please support our work. We can't do it alone! Join up at connectpal.com/jane
Jane Velez-Mitchell, JaneUnChained.com on ConnectPal.com
Subscribe to Jane Velez-Mitchell, JaneUnChained.com
Saturday 25th of April 2015 01:23:40 PM
Jane Velez-Mitchell
DID YOU WATCH THE INTERVIEW? Amazing. Bruce Jenner deserves praise for his courage in facing and owning his inner turmoil and ultimately choosing to be true to himself. Diane Sawyer handled it all with humor, insight and sensitivity. A good day for journalism and the LGBT (T for Transgender) community. I'd love to hear your thoughts.
Bruce Jenner: 'I'm a Woman'
In hours of interviews with Sawyer, Jenner detailed his internal struggles with being transgender, which he said he has wrestled with since childhood.
Saturday 25th of April 2015 12:39:19 AM
View All Facebook Posts >>
Popular Movies:
15 Minutes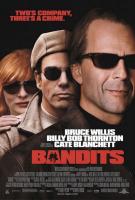 Bandits
Volcano