Fernanda Romero
Birth Name:
Fernanda Romero
Fernanda Romero crossed boundaries from Latin America to the United States co-starring next to Jessica Alba in the Lionsgate horror film, THE EYE, and later captured the Mexican audience with her character of 'Antonia' in the soap opera ETERNAMENTE TUYA. Born in Mexico City, Fernanda began her singing career as part of the sensational teen-pop group Fryzzby signed under BMG, and even though she distanced herself from the entertainment world for a while in order to complete a career in Fashion Design, her destiny was to be in front of the cameras. Not long after finishing her studies, she was offered the opportunity to be the host of the popular show "Control"...
Continue Bio >>
Photos:
View All Pictures >>
Videos:
Mission Park- Trailer No.1
Facebook:
Fernanda Romero
Amigos this 6th of August if you are in the La Area come meet me and my beautiful friend Zulay Henao. We are both in this months Cover. We will be signing 50 of them. Amigos si estan en Los Angeles este 6 de Agosto vengan a la fiesta de verano de Alegria magazine en donde estare firmando 50 ejemplares junto con la actriz Zulay Henao!!! Besos Los espero!!!!
Tuesday 4th of August 2015 10:01:34 PM
Fernanda Romero
I just got the news that I was nominated for best actress for the short "Sold" @nfmla. I am so grateful and humbled for this nomination Thank you @jessejohngarcia @marc0licious and my director @jhonirwin for believing and giving me the opportunity to play "Maya". Human trafficking is a growing global problem and we need to help and raise awareness. Estoy muy feliz y contenta de esta noticia!! Estoy nominada como mejor actriz en drama en el festival @nflma. Y no sabe que feliz me siento y agradecida por la oportunidad. Pero realmente lo que me hace mas feliz es el impacto que ha tenido este corto durante estos años. Es sobre el tráfico humano y esto pasa día a día.. Tenemos que crear más conciencia y no olvidarnos de que es un problema global. Filmándola me sentí tan vulnerable y como un pedazo de carne. Yo con 4 días de filmación estaba desgastada emocionalmente. No me puedo imaginar el dolor e impotencia que sentirán tantas niñas y niños que son secuestrados y vendidos por todo el mundo tenemos que ayudarlos... <a href="http://www.whosay.com/l/VhNaSpT" target="_blank">http://www.whosay.com/l/VhNaSpT</a>
Monday 3rd of August 2015 07:59:32 PM
View All Facebook Posts >>
Popular Movies: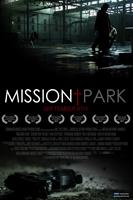 Mission Park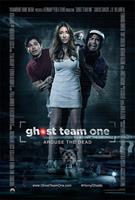 Ghost Team One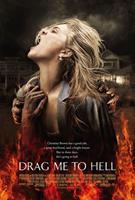 Drag Me to Hell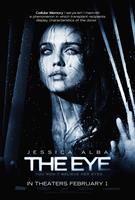 The Eye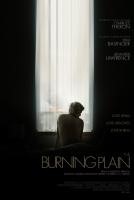 The Burning Plain
3 Geezers!