Fernanda Romero
Birth Name:
Fernanda Romero
Fernanda Romero crossed boundaries from Latin America to the United States co-starring next to Jessica Alba in the Lionsgate horror film, THE EYE, and later captured the Mexican audience with her character of 'Antonia' in the soap opera ETERNAMENTE TUYA. Born in Mexico City, Fernanda began her singing career as part of the sensational teen-pop group Fryzzby signed under BMG, and even though she distanced herself from the entertainment world for a while in order to complete a career in Fashion Design, her destiny was to be in front of the cameras. Not long after finishing her studies, she was offered the opportunity to be the host of the popular show "Control"...
Continue Bio >>
Photos:
View All Pictures >>
Videos:
Mission Park- Trailer No.1
Facebook:
Fernanda Romero
Yeiii les comparto un mix del David Durst que hizo para nuestro single "Stranger Lovers" Here is the mix that David Durst dos ofr our band. Hope you like it. White Cherries
Stranger Lovers Remix by David Durst
Remix of our track Stranger Lovers by David Durst
Wednesday 2nd of September 2015 09:13:30 PM
Fernanda Romero
Amigos y Amigas, Les comparto que mi marca @vitaparfum #vita #vitaparfum es una marca de perfumes unisex, una gran experiencia y estilo de vida, donde comparto la grandeza de la naturaleza y los elementos que existen. Por eso, quiero compartir y regalar un perfume personalizado, junto con una sorpresa al que me mande la foto más original de lo que represente la vida para ustedes. Para participar sigan estos pasos. 1.- sube tu foto a Instagram y a Facebook 2.- pon hashtag #vita #vitaparfum #fernandaromero #vitagiveaway para que la pueda ver. 3.-Síguenos en Instagram a @vitaparfum y mi instragram @fernandaromeroo 4.- este giveaway terminara el siguiente Miércoles 9 de Sept!! 5.- Mucha suerte y muero por ver todas sus fotos! Hi guys!! As you know I have an oil perfume line! And I have scents that are for both woman and man . @vitaparfum it's a lifestyle inspired by the four basic elements of life. Water, fire, earth and air. So I want to do this giveaway Very simple I will be given a personalized perfume to whomever wins and post the most original photo. The photo has to represent what is life for you. Here are the steps to participate 1.- post your photo on Instagram and Facebook 2.- add these hashtags hashtag #vita #vitaparfum #fernandaromero #vitagiveaway 3.- follow us on Instagram @fernandaromeroo @vitaparfum 4.- this giveaway will end on sept 9th Be original and start uploading fotos! The most original one Will win!!
Mobile Uploads
Wednesday 2nd of September 2015 01:55:18 PM
View All Facebook Posts >>
Popular Movies: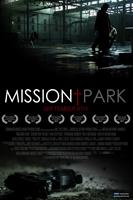 Mission Park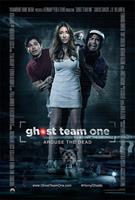 Ghost Team One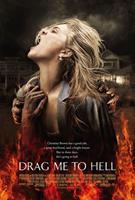 Drag Me to Hell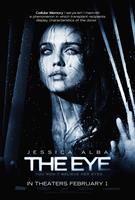 The Eye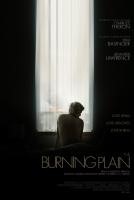 The Burning Plain
3 Geezers!