Korrina Rico
Photos:
View All Pictures >>
Facebook:
Korrina Rico
Hey friends! We really need your help! Any contribution is a step for us to make our film. As you all know and have been following my career, each booking has been a blessing and yet still it is difficult to book considering not having any family in the business to help jumpstart me and all the major roles always go to big star names and most of the time its because they have had help whether it be a family member in the entertainment industry or strong financial backing etc.. I'm here to ask for your help with our film to be a part of my future and an amazing film we created with a great team involved. check out our campaign and much love to you! please help spread the word any way you can if you can't donate maybe a share of this on your wall would be greatly appreciated. Thank You! xoxo
CLICK HERE to support GLASS JAW- Our Underdog Deserves A Chance!
In the face of adversity, you learn who's really in your corner. | Crowdfunding is a democratic way to support the fundraising needs of your community. Make a contribution today!
Tuesday 23rd of June 2015 04:23:50 PM
Korrina Rico
At the Saturn Awards red carpet.. whats your favorite sci fi film?
Mobile Uploads
Sunday 29th of June 2014 03:14:43 PM
View All Facebook Posts >>
Popular Movies:
L.A. Slasher
Horrible Bosses 2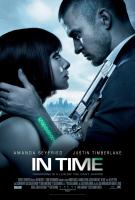 In Time