Lily Rabe
Photos:
View All Pictures >>
Videos:
5 Fun Facts About Gwendoline Christie
Lily Rabe Talks 'American Horror Story: Asylum' at Paleyfest 2013
'The Writers' Room' Exclusive: Inside 'American Horror Story'
Facebook:
Lily Rabe
My brothers + Bruce Springsteen + a karaoke machine = happiness. 👏👏👏👏💗
Wednesday 21st of January 2015 07:38:50 PM
Lily Rabe
Thank you @Disneyland and @itstheevilqueen for a very special day! 🏰🎊❤️😘
Sunday 18th of January 2015 08:18:02 PM
View All Facebook Posts >>
Popular Movies: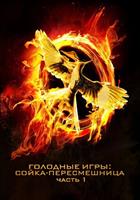 The Hunger Games: Mockingjay (Part One)
Letters from the Big Man
All Good Things
What Just Happened?
No Reservations
Mona Lisa Smile
More Credits >>