Lily Rabe
Photos:
View All Pictures >>
Videos:
5 Fun Facts About Gwendoline Christie
Lily Rabe Talks 'American Horror Story: Asylum' at Paleyfest 2013
'The Writers' Room' Exclusive: Inside 'American Horror Story'
Facebook:
Lily Rabe
Merry Christmas To all my followers , be happy !!!
Wednesday 24th of December 2014 06:33:43 PM
Lily Rabe
Hug, Thanks :)
Saturday 20th of December 2014 09:50:00 PM
View All Facebook Posts >>
Popular Movies: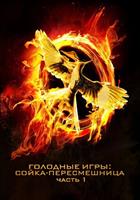 The Hunger Games: Mockingjay (Part One)
Letters from the Big Man
All Good Things
What Just Happened?
No Reservations
Mona Lisa Smile
More Credits >>