Lily Rabe
Photos:
View All Pictures >>
Videos:
5 Fun Facts About Gwendoline Christie
Lily Rabe Talks 'American Horror Story: Asylum' at Paleyfest 2013
'The Writers' Room' Exclusive: Inside 'American Horror Story'
Facebook:
Lily Rabe
Next Wednesday Soo happy :D American Horror Story
Friday 12th of December 2014 11:31:26 PM
Lily Rabe
Thank you @claiborneswansonfrank <3 for including me in your beautiful book. Nothing better than spending the day dreaming of 1938 with you. @assouline
Sunday 23rd of November 2014 04:13:24 PM
View All Facebook Posts >>
Popular Movies: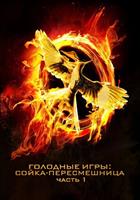 The Hunger Games: Mockingjay (Part One)
Letters from the Big Man
All Good Things
What Just Happened?
No Reservations
Mona Lisa Smile
More Credits >>