Priscilla Presley
Birth Name:
Priscilla Presley
Born:
05/24/1945
Birth Place:
Brooklyn, New York, USA
Born Priscilla Ann Wagner in Brooklyn, NY, on May 24, 1945, Presley lost her biological father, Air Force pilot James Frederick Wagner, in a plane crash while she was still in her infancy. Her mother Anna married Paul Beaulieu, another Air Force officer, and the family traveled extensively during her childhood and adolescence. In 1959, the Beaulieus were stationed in Wiesbaden, West Germany when 14-year-old Presley met newly minted U.S. Army serviceman Elvis Presley, who was in the middle of his highly publicized stint with the military. Their relationship was covered in detail by the press, though there was a surprising lack of uproar over the age difference, especially in light of the publ...
Continue Bio >>
Photos:
View All Pictures >>
Videos:
Facebook:
Priscilla Presley
All the talent that appeared in the book, Shades of Elvis: Adam Lambert, Alice Cooper, Billy Gibbons, Billy Ray Cyrus, Bo Derek, Buzz Aldrin, Carmen Electra, Celine Dion, Charlie Sheen, Cher, Chuck Garric, David Arquette, David Copperfield, Def Leppard, Eddie Van Halen, Elton John, Elvira, Fran Dresher, Frances Fisher, Gene Simmons, Helen Mirren, Henry Winkler, Holly Madison, Jaclyn Smith, James Tupper, Jillian Michaels, Joe Mantegna, John Corbet, John Stamos, Johnny Depp, Jose Feliciano, Juliette Lewis, Ken Howard, Kevin Sorbo, Lionel Richie, Martin Sheen, Weird Al, Mac Davis, Meat Loaf, Michael Buble, Michael Des Barres, Michael Madsen, Mike Tyson, Orianthi, Ozzy Osbourne, Pamela Anderson, Peter Fonda, Lita Ford, Shawnee Smith, Virginia Madsen, Rick Springfield, Rob Lowe, Robert Plant, Ron Perlamn, Ronn Moss, Peter Beckett, Rudy Sarzo, Sam Elliotte, Katherine Ross, Sammy Hagar, Scotty McCreery, Snoop Dogg, Stan Lee, Steve Valentine, Steven Tyler, Steve Perry, Taryn Manning, Ted Neeley, Thomas Gibson, Tim Burton, Tom Jones, Tony Hawk, Valerie Bertinelli, Willie Nelson <a href="http://www.shadesofelvis.net/home.html" target="_blank">http://www.shadesofelvis.net/home.html</a>
Home
Shades of Elvis features over 75 talents that have stood out in their field. Musicians, Actors, Sports Figures, Television Personalities,
Tuesday 29th of March 2016 06:15:52 PM
Priscilla Presley
THEM GUNS rocked it last night at SXSW to a packed house. Navarone jamming to their song, "Lost Boys." :)
Timeline Photos
Wednesday 16th of March 2016 06:56:54 PM
View All Facebook Posts >>
Popular Movies: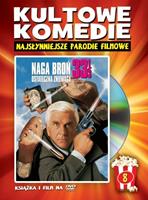 Naked Gun 33 1/3: The Final Insult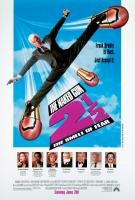 The Naked Gun 2 1/2: The Smell of Fear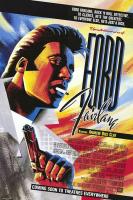 The Adventures of Ford Fairlane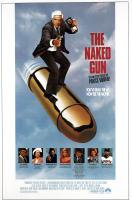 The Naked Gun - From the Files of Police Squad!
More Credits >>