Priscilla Presley
Birth Name:
Priscilla Presley
Born:
05/24/1945
Birth Place:
Brooklyn, New York, USA
Born Priscilla Ann Wagner in Brooklyn, NY, on May 24, 1945, Presley lost her biological father, Air Force pilot James Frederick Wagner, in a plane crash while she was still in her infancy. Her mother Anna married Paul Beaulieu, another Air Force officer, and the family traveled extensively during her childhood and adolescence. In 1959, the Beaulieus were stationed in Wiesbaden, West Germany when 14-year-old Presley met newly minted U.S. Army serviceman Elvis Presley, who was in the middle of his highly publicized stint with the military. Their relationship was covered in detail by the press, though there was a surprising lack of uproar over the age difference, especially in light of the publ...
Continue Bio >>
Photos:
View All Pictures >>
Videos:
Showbiz News for October 5th, 2015
Elvis Presley Remembered on 'Forever' Stamp
New Disc Matches Elvis Presley With Royal Philharmonic
Emma Watson and Priscilla Presley Sightings
Top 10 Celebrity Scientologists
Facebook:
Priscilla Presley
Q: How did your son, Navarone, get so interested in snakes? A: Navarone has been interested in reptiles since he was two years old. He was fascinated with lizards, frogs, iguanas, and snakes, I guess it's mostly a boy thing? And no, I'm not afraid of them. I do respect them though. Will I hold them? Yes, I will. I was on a show in the late seventy's , Those Amazing Animals. I learned so much about the animal world we coexist with. The biggest lesson... We are more dangerous to them...than they are to us.
Sunday 20th of September 2015 01:47:54 PM
Priscilla Presley
Q: If you were on a deserted island which 3 beauty items would you not be without? A: Hmm? Probably my moisturizer, chap stick and eyebrow pencil. Why? Because all three can have multiple usages.
Saturday 19th of September 2015 12:46:49 PM
View All Facebook Posts >>
Popular Movies: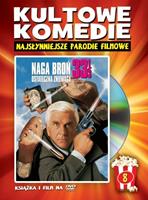 Naked Gun 33 1/3: The Final Insult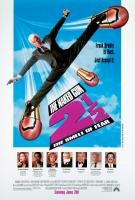 The Naked Gun 2 1/2: The Smell of Fear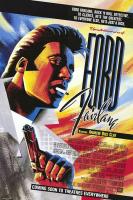 The Adventures of Ford Fairlane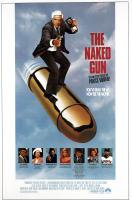 The Naked Gun - From the Files of Police Squad!
More Credits >>