Priscilla Presley
Birth Name:
Priscilla Presley
Born:
05/24/1945
Birth Place:
Brooklyn, New York, USA
Born Priscilla Ann Wagner in Brooklyn, NY, on May 24, 1945, Presley lost her biological father, Air Force pilot James Frederick Wagner, in a plane crash while she was still in her infancy. Her mother Anna married Paul Beaulieu, another Air Force officer, and the family traveled extensively during her childhood and adolescence. In 1959, the Beaulieus were stationed in Wiesbaden, West Germany when 14-year-old Presley met newly minted U.S. Army serviceman Elvis Presley, who was in the middle of his highly publicized stint with the military. Their relationship was covered in detail by the press, though there was a surprising lack of uproar over the age difference, especially in light of the publ...
Continue Bio >>
Photos:
View All Pictures >>
Videos:
Facebook:
Priscilla Presley
Q: Will you be doing any appearances in the UK aside from starring in Aladdin? A: I am working on a project for next year but it's still in the works. I'll keep you posted. :)
Monday 30th of November 2015 05:53:53 AM
Priscilla Presley
Q: How did you become such an animal activist? A: I have always loved animals. I used to rescue dogs, cats, rabbits. Any stray that came my way when I was a very young girl. Because of my love and interest, I hosted a show called Those Amazing Animals and learned from many of our guest experts about farm animals that are raised in cages and are so close together they can not move. Elephants, who are very social creatures that have shown remarkable displays of helping, empathy and compassion, who were separated from their herds put into a circus and grieved for their family. Dogs, like Pit Bulls, who by the way, are amazing dogs when in the hands of loving owners, are bred and made to fight for their own survival in betting rings i.e. Michael Vicks. Man has a very inhumane side and have done unthinkable acts toward these creatures who share this planet with us, i. e. Walter Palmer in the barbaric killing of Cecile, the lion. Knowledge of what goes on behind the scenes made me an activist.
Sunday 29th of November 2015 12:53:13 PM
View All Facebook Posts >>
Popular Movies: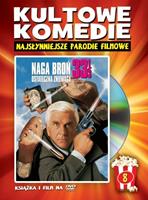 Naked Gun 33 1/3: The Final Insult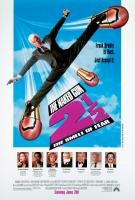 The Naked Gun 2 1/2: The Smell of Fear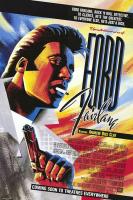 The Adventures of Ford Fairlane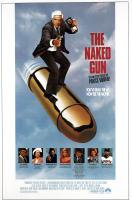 The Naked Gun - From the Files of Police Squad!
More Credits >>