Jillian Murray
Photos:
View All Pictures >>
Facebook:
Jillian Murray
This is just the beginning
Murder in the First
Hey West Coast, an all-new episode of #MurderInTheFirst starts NOW on TNT Drama! SHARE if you're watching!
Tuesday 23rd of June 2015 04:37:36 PM
Jillian Murray
Win the squeeze on DVD
Win The Squeeze on DVD!
Click the image to participate and get a chance to win!
Wednesday 17th of June 2015 05:01:31 PM
View All Facebook Posts >>
Popular Movies:
Cabin Fever: Patient Zero
American High School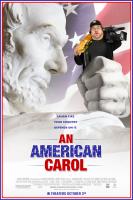 An American Carol