Ann Magnuson
Birth Name:
Ann Magnuson
Born:
01/04/1956
Birth Place:
Charleston, West Virginia, USA
Magnuson's first big-screen appearance was a small role in the crime thriller "Vortex" (1982); she went on to play similar parts in "The Hunger" (1983), "Perfect Strangers" (1983) and "Desperately Seeking Susan" (1985). She had a larger role in the fantasy "Sleepwalk" (1986), but was still largely unknown to the public-at-large until she starred opposite John Malkovich in Susan Seidelman's comedy "Making Mr. Right" (1987), about a scientist who builds an android boyfriend. From 1989 through 1992, she played an incorrigibly chic magazine editor in TV's critically-acclaimed sitcom "Anything But Love" (ABC), starring Jamie Lee Curtis and Richard Lewis. Since then, Magnuson has appeared on many ...
Continue Bio >>
Photos:
View All Pictures >>
Music:
Listen to Ann Magnuson
and similar artists - Play Now
The Jobriath Medley
Latest Tracks:
More Tracks >>
Popular Movies: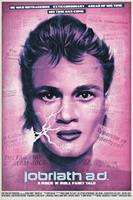 Jobriath A.D.
Happiness Runs
The Nomi Song
The United States of Leland
Panic Room
Caveman's Valentine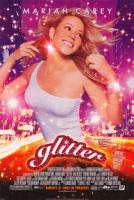 Glitter
Friends and Lovers
Small Soldiers
More Credits >>