Elsa Lanchester
Birth Name:
Elsa Lanchester
Born:
10/28/1902
Birth Place:
Lewisham, England, GB
Death Place:
Woodland Hills, California, USA
Died:
12/26/1986
Gifted character actress, often in eccentric yet wistful parts, in the US from 1934. Perhaps best remembered for her dual roles in "The Bride of Frankenstein" (1935), as both the monster's mate and his "creator," author Mary Shelley, Lanchester also brought her slightly dizzy, perennially scene-stealing charm to films as diverse as "Rembrandt" (1937), "Mystery Street" (1950), "Bell, Book and Candle" (1958) and "Murder by Death" (1976). Lanchester was married to actor Charles Laughton from 1929 until his death in 1962; besides working memorably together with him in "Rembrandt" she also played the nurse who endlessly fidgets over his misbehaving barrister (both of them received Oscar nominatio...
Continue Bio >>
Music:
Listen to Elsa Lanchester
and similar artists - Play Now
Songs For A Smoked Filled Room / Songs For A …
The Very Best Of
More Bawdy Cockney Songs, Vol. II (Digitally …
Songs For A Smoke-Filled Room (Digitally Rema…
Songs For A Shuttered Parlor (Digitally Remas…
Songs For A Smoke-Filled Room
Bawdy Cockney Songs (Digitally Remastered)
'The Bride of Frankenstein' Sings Bawdy Cockn…
Latest Tracks:
More Tracks >>
Popular Movies:
Die Laughing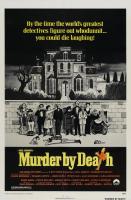 Murder By Death
Terror in the Wax Museum
Willard
Mary Poppins
More Credits >>