Malese Jow
Photos:
View All Pictures >>
Videos:
Interview With Malese Jow of The Vampire Diaries at the TV Guide Hot List Party
Facebook:
malese jow
For my Brazilian fans that were expecting me this week: fãs do Brasil, tivemos que cancelar minha ida ao Brasil agora. Sinto muito, logo nos vemos.
Wednesday 20th of August 2014 03:24:46 PM
malese jow
Brazilian fans, I'll be there soon! Don't forget to purchase your tickets!
Monday 4th of August 2014 01:16:30 PM
View All Facebook Posts >>
Popular Movies:
The Social Network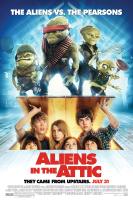 Aliens in the Attic
Bratz: The Movie
More Credits >>