Sasha Grey
An enigmatic and alluring adult film star, Sasha Grey achieved mainstream crossover, thanks to her intelligence and one-of-a-kind mystique. Born March 14, 1988 in North Highlands, CA, Marina Ann Hantzis was attending college and waiting tables when she decided to break into the adult film industry, adopting the name "Sasha Grey." Blessed with a mysterious quality and a piercing intelligence, Grey set herself apart from her contemporaries for her adventurous, controversial onscreen persona and her cerebral, eloquent analysis of adult film stars, sex and self-empowerment. Quickly gaining traction in the overall entertainment industry, Grey won a slew of awards for her adult films, but, perhaps...
Continue Bio >>
Photos:
View All Pictures >>
Videos:
The Girl From The Naked Eye - Trailer No. 1
Facebook:
Sasha Grey
It's that time! 'HEAT OF THE NIGHT' a new collab with my friend & producer, Jayceeoh is out now via EDM This is the first time I've stepped into dance/house music, share your thoughts! Free DL (limited time): https://soundcloud.com/housemusic/jayceeoh-sasha-grey-heat-of-the-night-ft-bella-edmcom-exclusive
Jayceeoh & Sasha Grey - Heat Of The Night ft. Bella [EDM.com Exclusive]
Like the track? Click the [<i>↻ Repost</i>] button! Join the EDM Movement @ http://EDM.com •••••••••••••••••••••••••••••••••••••••••••••••••••••••••••••••••••••••••••• Follow @jayceeoh http://jayceeo
Tuesday 21st of October 2014 02:42:22 PM
Sasha Grey
How ya like that new banner!?
Monday 20th of October 2014 10:50:04 PM
View All Facebook Posts >>
Popular Movies:
Open Windows
Would You Rather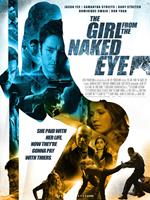 The Girl From the Naked Eye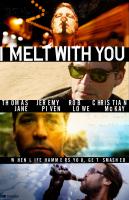 I Melt With You
The Girlfriend Experience