Sasha Grey
An enigmatic and alluring adult film star, Sasha Grey achieved mainstream crossover, thanks to her intelligence and one-of-a-kind mystique. Born March 14, 1988 in North Highlands, CA, Marina Ann Hantzis was attending college and waiting tables when she decided to break into the adult film industry, adopting the name "Sasha Grey." Blessed with a mysterious quality and a piercing intelligence, Grey set herself apart from her contemporaries for her adventurous, controversial onscreen persona and her cerebral, eloquent analysis of adult film stars, sex and self-empowerment. Quickly gaining traction in the overall entertainment industry, Grey won a slew of awards for her adult films, but, perhaps...
Continue Bio >>
Photos:
View All Pictures >>
Videos:
Open Windows - Trailer No. 1
The Girl From The Naked Eye - Trailer No. 1
Facebook:
Sasha Grey
It makes me happy to see people taking to the streets to protest. We don't do this enough, it makes me happy to see people unite and stand up for our generation. From my trip to Hong Kong last week, to everyone in Los Angeles/USA. @latimes #hongkong #mexico #ferguson #mikebrown #umbrellamovement #peace #justice
Wednesday 26th of November 2014 05:15:50 AM
Sasha Grey
My new remix of 'Ghetto Superstar' w Goshfather & Jinco is live! https://soundcloud.com/goshfatherjinco/ghetto-superst..
Pras ft Mya & Ol Dirty Bastard - Ghetto Superstar [Goshfather & Jinco X Sasha Grey Remix]
The wait is finally over. Here is our collab remix of Ghetto Superstar that we did with Sasha Grey. We decided to go a lil deeper on this tune and we hope that you're feelin this one. If you're fee
Monday 24th of November 2014 10:55:54 PM
View All Facebook Posts >>
Popular Movies:
Open Windows
The Scribbler
Would You Rather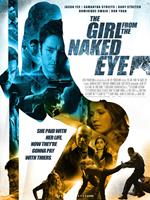 The Girl From the Naked Eye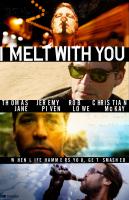 I Melt With You
The Girlfriend Experience