Ashley Greene
News:
•
Joe Jonas: Miley Cyrus and Demi Lovato introduced me to weed
•
Joe Jonas opens up about relationship with Demi Lovato
•
Ashley Greene sued by neighbours
•
Ashley Greene Hit With Lawsuit Over Apartment Fire
•
CBGB movie to hit cinemas on the anniversary of final gig
More News >>
Biography:
Ashley Michele Greene was born on Feb. 21, 1987 in Jacksonville, FL. Her father, Joe Greene, was a U.S. Marine and concrete business owner and her mother, Michele Greene, worked in insurance. Midway through Greene's senior year at Samuel W. Wolfson High School, the 17-year-old decided to pack her bags and move to Los Angeles. She initially wanted t...
Continue Bio >>
Photo Gallery:
View All Pictures >>
Facebook:
Ashley Greene
Ashley Greene and Anton Yelchin zom-com 'Burying the Ex': A chance to visit set, plus a first look -- EXCLUSIVE You know the story: Boy meets girl. Boy and girl fall in love. Girl dies and comes back as a zombie. Well, that's the story of Burying the Ex, a new romantic zombie comedy, or zom-com, as the cast and crew call it, starring Ashley Greene (Twilight) and Anton Yelchin (Star Trek). EW was on set for an exclusive first look and a chance to talk with the stars and director. Burying the Ex follows Max (Yelchin), an all-around nice guy, and his incredibly beautiful but overbearing and manipulative girlfriend Evelyn (Greene). After they move in together, Evelyn is killed in a freak accident, leaving Max single and free from her controlling nightmare — or so he thinks. "Her boyfriend has his mourning period, but then gets over it," Greene said. "Much to his dismay, she comes back as a zombie but doesn't clock that she is a zombie and thinks that true love has brought her back and that they're supposed to be together forever." Though Greene is best known for playing another supernatural creature, the Twilight comparisons pretty much end there. "It's a lot different, 'cause I think in Twilight we are trying to get into humanity and hide the secret that we have. The fun thing about this film and with Evelyn is that when she comes back, she's got no boundaries and no filter. It's a lot more outrageous, not that vampires aren't farfetched." "When she returns as a zombie, she's a thousand times worse and more controlling," Yelchin told EW. To prepare for the genre film, Yelchin watched classic undead movies like White Zombie and Night of the Living Dead , but noted that working with Gremlins director Joe Dante made it special. "When I think of this movie, I think of it as more of a Joe Dante film than a genre movie, because he's always represented a very specific take on genre and he's always created genre films that were always aware of their genre." GET MORE EW: Subscribe to the magazine for only 33¢ an issue! Dante, who hasn't made a film in Hollywood in 10 years, is happy to be part of the emerging trend in the horror-comedy world. "When I was a kid, zombie movies were pretty much the lowest rung. People didn't take them very seriously and they were very cheap to produce," Dante said. "The appeal of genre is that people want to see the same things over again, but they want to get them in a new package. It's the packing that makes it work. The mainstream genres of westerns, war pictures, and comedies have taken a backseat to this once reviled supernatural." Audience may be reviled by Greene's appearance throughout the film: She goes through six different stages of zombie makeup and prosthetics designed by special makeup effects designer Gary Tunnicliffe, who provided scary features for films like Dracula 2000, My Bloody Valentine, and Scary Movie 5. "We wanted more of a realistic approach, if you can have that with a zombie," Greene said. "But there's a lot of translucency and layering and attention to detail with veining and stuff like that, so when people look at it, there's the odd sensation that she kind of still looks attractive." The movie is currently filming in Los Angeles, and fans have a chance to get even further involved in the film before it hit theaters. Through a partnership with FundAnything, fans have the opportunity to be actively involved in the making of the film based on their level of contribution. Rewards include the opportunity for people to visit the set, have lunch with the director, access to exclusive material through production, as well as signed items, access to special screenings, a VIP premiere package, and much more. Participants will become part of a community that will receive regular updates on events related to the film. "I'm thrilled to partner with FundAnything on Burying the Ex, and I am really looking forward to getting the opportunity to meet the fans who are contributing to the funding of this project," said Dante. "I've always appreciated their input, and giving them this unique opportunity to be part of this production is pretty cool." For more information of how you can contribute and get involved, check out their FundAnything page. Source
http://www.ew.com/ew/
Burying the Ex
Thursday 12th of December 2013 02:39:32 PM
Ashley Greene
Photo Of The Day
Photo Of The Day
Thursday 12th of December 2013 11:41:47 AM
View All Facebook Posts >>
Great Film Moments:
View All Great Film Moments >>
Video News:
Popular Movies: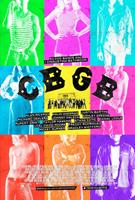 CBGB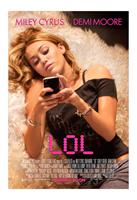 LOL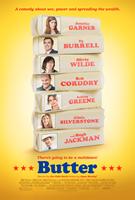 Butter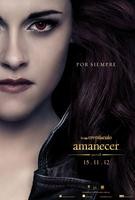 The Twilight Saga: Breaking Dawn - Part Two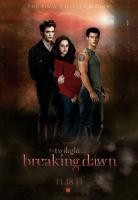 The Twilight Saga: Breaking Dawn (Part One)
More Credits >>
Browse More Actresses:
#
A
B
C
D
E
F
G
H
I
J
K
L
M
N
O
P
Q
R
S
T
U
V
W
X
Y
Z