Lauren Gottlieb Twitter
LaurenGottlieb
Followers: 35,837
Location:
Hollywood/Bollywood
Bio:
Dancer who acts actor who dances - Lead by example...Chase after your dreams! ABCD and So You Think You Can Dance fame Competing for the Jhalak Dikhla Ja win!
After so many rehearsals for #Jhalak it's nice to have a night out with my friends!
@maryamzakaria
http://t.co/iIdYwqUQ6x
Posted at: Fri May 24 16:58:52
"
@tyagiprachi
: With the international ladki..
@LaurenGottlieb
..
http://t.co/CRxj0fkQfL
" lol!! Love you girl!!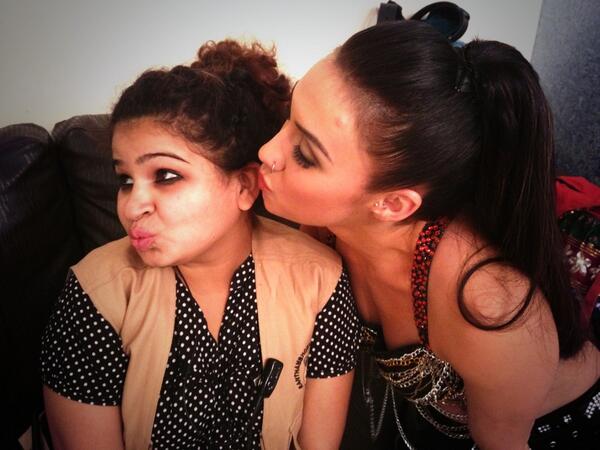 Posted at: Fri May 24 10:04:59
Day off today!!! Wahoo! There's so much I want to do....but lying in bed sounds the best 😴
Posted at: Fri May 24 09:26:12
Congratulations
@DANCEonFOX
and
@catdeeley
for ur Critics Choice Awards nominations! Both are winners each and every year in my book!
Posted at: Wed May 22 18:39:39
Just had my 1st performance w/ punitjpathak for #Jhalak. Watch June 1 to see how the color got on my…
http://t.co/dFMWvgDXcY
Posted at: Wed May 22 12:26:28
A little yoga session and positive thinking before bed... My night time medicine 🙏
http://t.co/pPPdPi9zBf
Posted at: Sun May 19 19:32:53
On the other hand, I am doing what I love to do! And I am thankful for that everyday!!
Posted at: Sun May 19 06:59:56
First day I'm feeling home sick being away from my family and friends! 😔
Posted at: Sun May 19 06:57:36
Visit Twitter.com for older tweets
Browse More Actresses:
#
A
B
C
D
E
F
G
H
I
J
K
L
M
N
O
P
Q
R
S
T
U
V
W
X
Y
Z