Shelley Fabares
Birth Name:
Shelley Fabares
Born:
01/19/1944
Birth Place:
Santa Monica, California, USA
Fabares left "The Donna Reed Show" in 1963 (when her character went off to college) and returned to feature films, but, despite roles in three Elvis Presley movies ("Girl Happy" 1965, "Spinout" 1966 and "Clambake" 1967), her career stalled until the mid-70s. A series of sitcom roles followed, either supporting or recurring roles on popular fare ("One Day at a Time", as Bonnie Franklin's uptight, perma-pressed business associate) or leading roles on less successful shows ("The Practice", a lukewarm vehicle for Danny Thomas). The vivacious Fabares nonetheless had become by that time a comfortable, familiar presence to TV watchers. Her role as Craig T Nelson's often frustrated fiance (and later...
Continue Bio >>
Music:
Listen to Shelley Fabares
and similar artists - Play Now
True Love, Vol. 2
True Love, Vol. 1
Gotta Tell Somebody - Holidays With Friends
The Best Of Shelley Fabares
Things We DID Last Summer
Shelley!
Latest Tracks:
More Tracks >>
Photos:
Popular Movies:
Hot Pursuit
Clambake
Spinout
Girl Happy
Ride the Wild Surf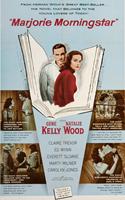 Marjorie Morningstar
More Credits >>