Tiffany Espensen
Photos:
View All Pictures >>
Videos:
Disney & Nickelodeon Stars Celebrate Lollipop Theater Network
Facebook:
Tiffany Espensen
Here is your first look at Kirby Buckets!
Kirby Buckets: New Series - Disney XD
Brand new series Kirby Buckets premieres Monday, October 20 on Disney XD!
Monday 15th of September 2014 01:47:30 PM
Tiffany Espensen
Happy National Preparedness Month! Join me on twitter (@tiffyespensen) tomorrow (9/10/14) while I chat with The CDC Office of Public Health Preparedness and Response. Hashtag #CDCprep or tweet @CDCemergency if you have any questions!
Tuesday 9th of September 2014 02:24:49 PM
View All Facebook Posts >>
Popular Movies:
Earth to Echo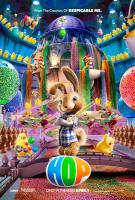 Hop
Repo Men
More Credits >>