Tiffany Espensen
Photos:
View All Pictures >>
Facebook:
Tiffany Espensen
Where do you want to see change in the world? Together WE can make a positive impact toward the things we're passionate about. Take action locally and globally no matter where you go. Whether that's focusing on the water crisis, orphanages, education for girls, racial discrimination, or every day being an ethical conscience consumer. Small steps can lead to big changes and if we want to get something done - we need to do it now. Find the problems your heart aches for and be active! My friend Ezra Frech has a gift to inspire others and works with people with disabilities through his love of sports. He truly is a world changer! #WEday
Timeline Photos
Thursday 7th of April 2016 06:39:30 PM
Tiffany Espensen
My GPS is so demanding. Turn left! Turn right!
Wednesday 6th of April 2016 04:37:54 PM
View All Facebook Posts >>
Popular Movies:
Earth to Echo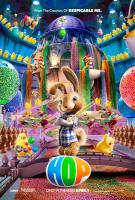 Hop
Repo Men
More Credits >>