Tiffany Espensen
Photos:
View All Pictures >>
Videos:
Disney & Nickelodeon Stars Celebrate Lollipop Theater Network
Facebook:
Tiffany Espensen
Tomorrow is the #KirbyBuckets premiere on Disney XD! Here is our opening intro! Enjoy! (Dun nun nun nun nun HEY dun nun nun nun nun HEYYYYYY!)
Kirby Buckets - Intro - Season 1
Watch the intro for Kirby Buckets season 1! Website: http://disney411news.webs.com/ Twitter - https://twitter.com/labratsfan123 Instagram - http://instagram....
Sunday 19th of October 2014 04:59:34 PM
Tiffany Espensen
I don't know if you could tell by my excessive posting that I can't wait for you to see our new show #KirbyBuckets - 10/20 @ 8pm #DisneyXD
Friday 17th of October 2014 07:49:05 PM
View All Facebook Posts >>
Popular Movies:
Earth to Echo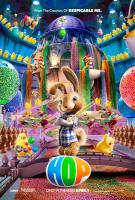 Hop
Repo Men
More Credits >>