Tiffany Espensen
Photos:
View All Pictures >>
Videos:
Disney & Nickelodeon Stars Celebrate Lollipop Theater Network
Facebook:
Tiffany Espensen
Hey! Check out #kirbybuckets Scrawl & Brawl game! The music is our opening title theme song! You will go through different levels and explore the town of Forest Hills! You will fight through Dawnzilla and Belinda (me) to advance! You will unlock Kirby's characters along the way.
Scrawl and Brawl
Design your own hero and go on an epic quest with Kirby Buckets!
Thursday 2nd of October 2014 12:03:49 AM
Tiffany Espensen
<a href="http://disneyxd.disney.com/kirby-buckets" target="_blank">http://disneyxd.disney.com/kirby-buckets</a> We have a page!
Kirby Buckets
Kirby Buckets, a 13-year-old boy who dreams of becoming a famous animator, sees his drawings take shape as he and his two best friends navigate high school and go on outrageous adventures all while driving his older sister crazy.
Thursday 2nd of October 2014 12:01:19 AM
View All Facebook Posts >>
Popular Movies:
Earth to Echo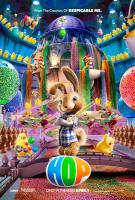 Hop
Repo Men
More Credits >>