Tiffany Espensen
Photos:
View All Pictures >>
Videos:
Disney & Nickelodeon Stars Celebrate Lollipop Theater Network
Facebook:
Tiffany Espensen
To all the troops past and present, thank you so much for your bravery, dedication, and strength. We honor you not just today, but every day. My Uncle Bobby (right of me) served in the Vietnam War when Agent Orange occurred, the aftermath of this is currently affecting him greatly. He has 5 Purple Hearts, a Silver Star, and so many medals I can't even name them. Uncle Bobby is so caring, loving, and inspirational to my family. Once more, thank you Uncle Bobby & to all our troops. #MemorialDay
Monday 25th of May 2015 03:19:23 PM
Tiffany Espensen
Fun day supporting The Ovarian Cancer Research Center at their 2015 Super Saturday!
Saturday 16th of May 2015 07:03:51 PM
View All Facebook Posts >>
Popular Movies:
Earth to Echo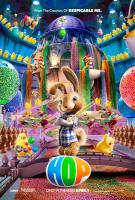 Hop
Repo Men
More Credits >>