Ruby Dee
Birth Name:
Ruby Dee
Born:
10/27/1924
Birth Place:
Cleveland, Ohio, USA
Death Place:
New Rochelle, New York, USA
Died:
06/11/2014
Ruby Dee was born Ruby Ann Wallace in Cleveland, OH, on Oct. 27, 1924. Just shy of her first birthday, she and her siblings relocated to Harlem with her father and stepmother. Her birthmother, who had a reputation of instability and had given birth to three children while still in her teens, had left her young family to follow a charismatic preacher. Young Dee thrived in Harlem in the midst of its booming Renaissance, when the neighborhood was a magnet for a new generation of African-American artists and thinkers. While her father was gone for long stretches at a time with his job on the Pennsylvania Railroad, her stepmother - who had studied at Atlanta University under renowned historian W....
Continue Bio >>
Music:
Listen to Ruby Dee
and similar artists - Play Now
North Of Bakersfield
An Evening With Ossie Davis And Ruby Dee
Five For The Road
What if I am a Woman?, Vol.1: Black Women's S…
What If I Am A Woman?, Vol.2: Black Women's S…
Latest Tracks:
Maria W. Stewart, What If I Am A Woman


On: What if I am a Woman?, Vol.1: Black Women's S…
$0.99
Buy Song

Sojourner Truth, Women's Rights 1851


On: What if I am a Woman?, Vol.1: Black Women's S…
$0.99
Buy Song

Sarah Parker Remond, Why Slavery Is Still Ram…


On: What if I am a Woman?, Vol.1: Black Women's S…
$0.99
Buy Song

Sojourner Truth, When Woman Gets Her Rights M…


On: What if I am a Woman?, Vol.1: Black Women's S…
$0.99
Buy Song

Mary Church Terrel, The Progress Of Colored W…


On: What if I am a Woman?, Vol.1: Black Women's S…
$0.99
Buy Song
More Tracks >>
Photos:
View All Pictures >>
Popular Movies: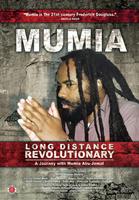 Mumia: Long Distance Revolutionary
A Thousand Words
The Perfect Age of Rock 'n' Roll
Politics of Love
American Gangster
Naming Number Two
Baby Geniuses
A Simple Wish
Just Cause
More Credits >>