Whitney Cummings
Birth Name:
Whitney Cummings
Born:
09/04/1982
Born on Sept. 4, 1982, Whitney Cummings grew up in the Washington, D.C. area. The future comedienne worked as a model in high school to help pay for her college education at the University of Pennsylvania in Philadelphia, where she graduated magna cum laude with a degree in communications and film in 2004. Shortly after graduation, Cummings made the inevitable move to Los Angeles to pursue stand-up comedy. To establish herself in the business, she reportedly endured an exhaustive regimen of booking multiple gigs a night at separate Los Angeles-area clubs, followed by morning auditions. Cummings also took on mainstream projects, such as being one of the regular pranksters on the popular reali...
Continue Bio >>
Music:
Listen to Whitney Cummings
and similar artists - Play Now
I Love You
Emotional Ninja
Whiteny Cummings: Money Shot
Latest Tracks:
More Tracks >>
Photos:
View All Pictures >>
Videos:
'The Approval Matrix' - Discussing Endings
'The Approval Matrix' - Binge Watching
Why You Shouldn't Mistake Whitney Cummings for Sarah Silverman
Melissa Etheridge Marries Linda Wallem
How Your Favorite Celebs Are Celebrating the Holidays
Zoe Lister Jones on the Second Season of "Whitney"
Popular Movies:
3,2,1...Frankie Go Boom
Just Like Us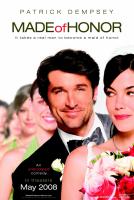 Made of Honor
More Credits >>