Coco
A voluptuous-to-the-point-of-parody pop culture sensation, Coco charmed fans with her fun-loving nature, eye-popping beauty and ongoing love story with Ice-T. Born March 17, 1979 in Palos Verdes, CA, Nicole Natalie Austin achieved fame as a model under her childhood nickname "Coco." Although she underwent extreme breast augmentation surgery, Coco was fond of reminding fans that her most famous asset, her curvaceous derriere, was completely natural, which she would later prove in an episode of "The Doctors" (syndicated, 2008- ). Becoming a sexy video and calendar staple, Coco saw her profile boosted even further when she and actor-rapper Ice-T fell in love, with the two marrying on Dec. 31, 2...
Continue Bio >>
Photos:
View All Pictures >>
Videos:
Ice T and Coco Don't Want Your Pregnancy Advice
Ice-T and Coco Are Finally Ready for Baby #1!
Lewis Hamilton Too Slow to Prevent 'Dognap'
Courteney Cox Is Red Hot For Her Directorial Debut Premiere
'Shark Tank': Coco Jack Drinks In a Deal
'Shark Tank': Coco Jack Drinks In a Deal
Facebook:
Coco
Who the hell is Coco? Well for starters I've been modeling for 18 yrs! I'm gonna occasionally start posting more pics to familiarize u of my past for those that have no clue of my career Never seen before pic! #romangoddess #calendergirl (27 years old here)
Mobile Uploads
Wednesday 2nd of September 2015 12:53:40 PM
Coco
Eonline! asked me to do a baby blog..I'm also doing one for my website but in the meantime here is the 1st article with theres>>>>
Coco's Pregnancy Blog: I Couldn't Believe I Was Expecting!
Introducing our newest celebrity blogger, Coco! The talk-show host, fitness enthusiast and realit...
Tuesday 1st of September 2015 05:57:32 PM
View All Facebook Posts >>
Popular Movies and Television: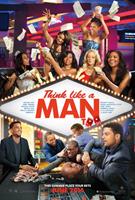 Think Like a Man Too
Mannequin Two: on the Move
2013
Celebrities Undercover
2013
Celebrity Home Raiders
2013
Late Night with Seth Meyers
2013
Secret Celebrity
2011
Conan
2011
TBS / Conan O'Brien Late-Night Talk Show
More Credits >>