Coco
A voluptuous-to-the-point-of-parody pop culture sensation, Coco charmed fans with her fun-loving nature, eye-popping beauty and ongoing love story with Ice-T. Born March 17, 1979 in Palos Verdes, CA, Nicole Natalie Austin achieved fame as a model under her childhood nickname "Coco." Although she underwent extreme breast augmentation surgery, Coco was fond of reminding fans that her most famous asset, her curvaceous derriere, was completely natural, which she would later prove in an episode of "The Doctors" (syndicated, 2008- ). Becoming a sexy video and calendar staple, Coco saw her profile boosted even further when she and actor-rapper Ice-T fell in love, with the two marrying on Dec. 31, 2...
Continue Bio >>
Photos:
View All Pictures >>
Videos:
Facebook:
Coco
Sorry for the silence but still in hospital after giving birth yesterday. I've had my hands full focusing on being the best mother I can be! I'm so freaking in love. I've had an angel watch over me during my whole pregnancy & labor cuz it went beautiful every step of the way. My dad calls me a breeder lol.. Can I just say though.. My nipples feel like they are gonna fall off they're so raw from breastfeeding #NewMommyproblems ....Oh & I think Chanel Nicole might be the youngest person to have a twitter page not even a day old with 18,000 followers 👉 www.twitter.com/babychanelworld & a Instagram with 72,000 followers 👉 www.instagram.com/babychanelnicole and to think she just started those pages yesterday!
Baby Chanel Nicole (@BabyChanelworld) | Twitter
The latest Tweets from Baby Chanel Nicole (@BabyChanelworld). IceT and Coco's Baby Girl..The wait is over! Born Nov 28, 2015 5.7 pounds 18 inch's long
Sunday 29th of November 2015 10:28:53 PM
Coco
Thanks so much for all the warm wishes today.I'm doing great! I had the best delivery! I pushed Chanel out in 3 tries! This was taken not 5 minutes after delivery,called skin to skin contact..better for a more bonding experience PS. So I don't overload u with pictures Baby Chanel started her own Twitter page!!👉👉 www.twitter.com/babychanelworld
Timeline Photos
Sunday 29th of November 2015 12:13:04 AM
View All Facebook Posts >>
Popular Movies and Television: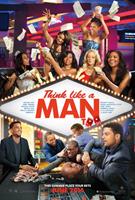 Think Like a Man Too
Mannequin Two: on the Move
2013
Celebrities Undercover
2013
Celebrity Home Raiders
2013
Late Night with Seth Meyers
2013
Secret Celebrity
2011
Conan
2011
TBS / Conan O'Brien Late-Night Talk Show
More Credits >>