Ali Cobrin
Photos:
View All Pictures >>
Videos:
Seth Rogen, Rose Byrne, Zac Efron in "Neighbors" First Trailer
Facebook:
Ali Cobrin
Apparently this is how I feel about seeing myself on TV... So that's goooooood. 😅
Mobile Uploads
Sunday 11th of October 2015 01:17:06 PM
Ali Cobrin
That was so much fun!
Saturday 10th of October 2015 11:53:05 PM
View All Facebook Posts >>
Popular Movies:
Girl House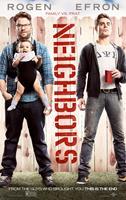 Townies
American Reunion