Tara Buck
Photos:
View All Pictures >>
Facebook:
Tara Buck
"The Film Issue" of Sun Valley Magazine is out. The scenic and rustic mountain town of Ketchum and the world famous Sun Valley ski resort has a long and colorful history linked to the entertainment industry. It has been years since I graduated high school and left this small town, but it's influence on me has undoubtably continued to inspire my journey throughout the years. I'm thrilled to be included in this issue of Sun Valley Magazine!
Stars in Our Midst
The film industry is powered by remarkable talent on both sides of the camera. Meet some of the people who make great films possible.
Saturday 27th of December 2014 02:50:57 PM
Tara Buck
True Blood panel today for Comikaze #TrueBlood <a href="http://www.whosay.com/l/diE9ygG" target="_blank">http://www.whosay.com/l/diE9ygG</a>
Saturday 1st of November 2014 09:37:50 PM
View All Facebook Posts >>
Popular Movies: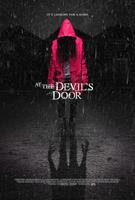 Home
Medeas
K-11
Tomorrow You're Gone
More Credits >>