Tara Buck
Photos:
View All Pictures >>
Facebook:
Tara Buck
Snuggling a baby snow leopard. Protect our wildlife! #tbt #EndangeredSpecies #SnowLeopard #WildAnimals
Timeline Photos
Thursday 12th of November 2015 06:57:18 PM
Tara Buck
Here are a few more glimpses of "Great Plains" and our dedicated crew. I'm so excited about the release of this film in 2016!
At home on the 'Plains': Oklahoma native returns to film painful story based on his life
For 20 years, Oklahoma native Kristofer McNeeley was at odds with his home state but that all changed in three weeks as he returned to film a movie, "Great Plains," based in part on his life.
Sunday 8th of November 2015 05:30:13 PM
View All Facebook Posts >>
Popular Movies: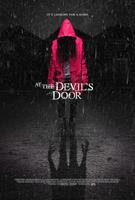 Home
Medeas
K-11
Tomorrow You're Gone
More Credits >>