Tara Buck
Photos:
View All Pictures >>
Facebook:
Tara Buck
Very excited for all of you to try the new 2012 vintage of Ledbetter Syrah! Loving this fun article that the Huffington Post put out today about LEDBETTER Wines, TV wine pairing and Pee-wee Herman. www.ledbetterwines.com
Pee-Wee, Ledbetter Syrah, and a Wine and TV Pairing Cheat Sheet
Now you may think it a fool's errand to try to pair anything with Netflix's upcoming Pee-Wee's Big Holiday. Fortunately, the flick and the wine industry share someone in common: Tara Buck.
Thursday 1st of October 2015 03:19:01 AM
Tara Buck
Netflix just announced it's awesome debut feature lineup and Pee-wee's Big Holiday is in some fantastic company. Slated for March 2016
Netflix Dates Beasts Of No Nation In First Feature Film Slate
Adam Sandler, Beasts Of No Nation, Pee Wee's Holiday and more appear on Netflix's first feature film slate, which stretches until next March.
Thursday 9th of July 2015 03:49:43 PM
View All Facebook Posts >>
Popular Movies: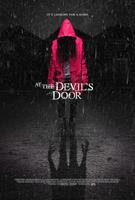 Home
Medeas
K-11
Tomorrow You're Gone
More Credits >>