Tara Buck
Photos:
View All Pictures >>
Facebook:
Tara Buck
I am honored to have been a small part of this beautiful and very special film debut by director Andrea Pallaoro. The film stars two of my favorite actors, Brian F. O'Byrne and the always luminous Catalina Sandino Moreno. Medeas is both visually stunning and emotionally rich. I can't recommend it enough. Playing in limited theaters now.
Medeas: A Painterly Take on a Greek Classic | Leveled Magazine
Medeas is painterly rendering of rural life, warm with the rolling boil of discontent and boredom.
Sunday 1st of February 2015 05:07:48 PM
Tara Buck
"Injustice anywhere is a threat to justice everywhere." - Martin Luther King Jr.
Monday 19th of January 2015 01:49:01 PM
View All Facebook Posts >>
Popular Movies: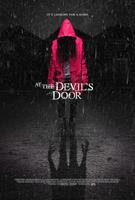 Home
Medeas
K-11
Tomorrow You're Gone
More Credits >>