Chloe Bridges Twitter
chloebridges
Followers: 253,569
Location:
valley/lower east side/nola
Bio:
30% middle-aged woman in a pantsuit, 50% gypsy mermaid, 20% sassy hoodrat. Or something like that
Thank you! So happy RT
@DreamTeamAgency
Ad:
@chloebridges
looks so happy! Enjoy dear! #goprius
http://t.co/jUQIxIfG9O
http://t.co/oe6oaetwit
Posted at: Fri May 17 03:09:52
@ahellerPR
So good to see you!!! I think everyone was a lil concerned by how loud we screamed when we saw each other lol. Love you
Posted at: Thu May 16 06:25:54
@wallaceKATIE
Hahaha dammit Katie. You're my favorite.
Posted at: Thu May 16 06:24:55
@TheDebbyRyan
So, this exists. We've taken lots of good pictures over the years but this one might take the cake?
http://t.co/Oua47xsEHC
Posted at: Thu May 16 06:23:52
Last night's #ootd. Dress vintage Versace, bangle
@marticlothing
, rings
@liasophia
. Love yall
@shadowpr
@thestylebros
http://t.co/jjMDAB3zVQ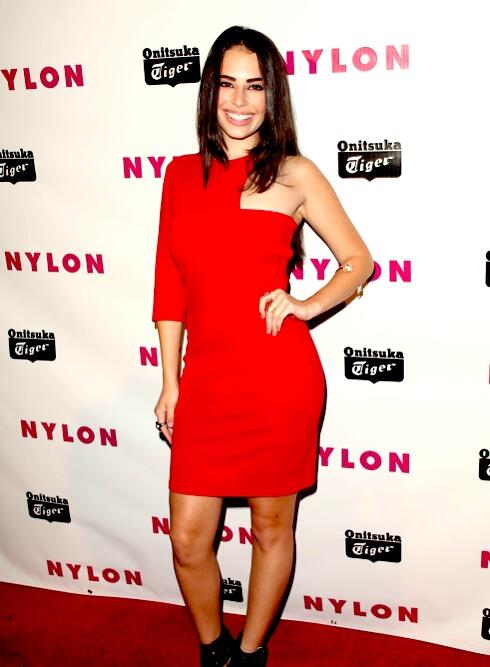 Posted at: Thu May 16 06:20:39
Last time I was nominated for something was student council in 6th grade & I lost but this #WhatIsSexy win kinda makes up for it is that sad
Posted at: Tue May 14 05:54:14
Ps
@buhdools
when I said "like whaaaaaaa" I did so with this in mind so don't judge me by my taste in music bye
http://t.co/RaoiwFEJuq
Posted at: Tue May 14 05:06:49
@buhdools
This tweet just got me really excited. July is actually so so soon. Like whaaaaaaa
Posted at: Tue May 14 00:09:16
Finally someone understands my life dilemma RT
@seychellegab
NYC is a not so great place if you're a compulsive eater
Posted at: Mon May 13 16:45:16
Visit Twitter.com for older tweets
Browse More Actresses:
#
A
B
C
D
E
F
G
H
I
J
K
L
M
N
O
P
Q
R
S
T
U
V
W
X
Y
Z