Michelle Borth
Photos:
Facebook:
Michelle Borth
Thank you to all the amazing fans who took the time to do something special for Michelle's Birthday. We as admins will pass these wishes on to her!
Happy Birthday Michelle Borth! // ohana bday video ❤️
( i'm sorry about the glitch at the start of the vid ) Aloha Michelle! the entire H50-Ohana wants to say happy birthday to you! I wanna thank all the people ...
Wednesday 19th of August 2015 11:31:39 PM
Michelle Borth
#Ohana #bts #H50
Mobile Uploads
Tuesday 28th of July 2015 05:57:08 AM
View All Facebook Posts >>
Popular Movies: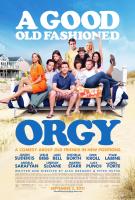 A Good Old Fashioned Orgy
TiMER
Wonderland
More Credits >>