Nazanin Boniadi
Photos:
View All Pictures >>
Videos:
Shirin in Love- Trailer No.1
Tom Cruise's "Hired" Ex-Girlfriend Slams Scientologist Celebs In Rap Video
Tom Cruise Addresses Bizarre Claims In 'Vanity Fair' Article
Tom Cruise Rep Denies Girlfriend Audition Claims
Tom Cruise Accused of Auditing Possible Wife Before Katie Holmes
Facebook:
Nazanin Boniadi
Saman Naseem is scheduled to be executed in Iran in less than 48 hours, on Feb 19. He was sentenced to death for an offense he was accused of committing when he was 17. He is an ethnic Kurd and has been subjected to severe torture to make him confess. In fact, he has been subjected to brutal torture in just the last few days in an effort to force him to confess on Iranian TV. Iran is one of the tiny handful of countries in the world that continue to execute juvenile offenders. Please take this easy action immediately and please urge all your contacts to do so. We have less than two days to save the life of this young man. Your help is urgently needed. Thank you.
Amnesty International | Iran: Juvenile offender set to be hanged on Thursday brutally beaten to...
On 15 February, Saman Naseem, a young Iranian man set to be executed on Thursday, was once again brutally beaten up by men believed to be intelligence officials in a bid to make him "confess" again in front of a camera, which he refused to do, Amnesty International said.
Tuesday 17th of February 2015 02:21:17 PM
Nazanin Boniadi
Be a part of Education Is Not A Crime Live 2015 - a night of music and stories with Rainn Wilson, Andy Grammer, Ozomatli, KC Porter, Maziar Bahari, and many others that will highlight the human rights of Iran's Baha'i minority.
Calendar
We're a hotel, venue, restaurant, bar and creative mothership in Downtown Los Angeles at the historic United Artists Theater created by renegades in the 20s.
Sunday 8th of February 2015 06:41:23 AM
View All Facebook Posts >>
Popular Movies:
Shirin in Love
Desert Dancer
The Next Three Days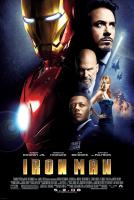 Iron Man