Nazanin Boniadi
Photos:
View All Pictures >>
Videos:
Shirin in Love- Trailer No.1
Tom Cruise's "Hired" Ex-Girlfriend Slams Scientologist Celebs In Rap Video
Tom Cruise Addresses Bizarre Claims In 'Vanity Fair' Article
Tom Cruise Rep Denies Girlfriend Audition Claims
Tom Cruise Accused of Auditing Possible Wife Before Katie Holmes
Facebook:
Nazanin Boniadi
DESERT DANCER official trailer has arrived! A beautifully poignant film about the strength of the human spirit, based on a true human rights story set in Iran.
Desert Dancer Official Trailer #1 (2015) - Freida Pinto Movie HD
Subscribe to TRAILERS: http://bit.ly/sxaw6h Subscribe to COMING SOON: http://bit.ly/H2vZUn Like us on FACEBOOK: http://goo.gl/dHs73 Follow us on TWITTER: htt...
Monday 26th of January 2015 08:26:47 PM
Nazanin Boniadi
Chatted with Kate Murphy of the New York Times...
Nazanin Boniadi
The actress on Amnesty International, Dire Straits and dark chocolate.
Sunday 25th of January 2015 04:49:46 AM
View All Facebook Posts >>
Popular Movies:
Shirin in Love
The Next Three Days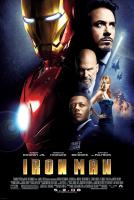 Iron Man