Nazanin Boniadi
Photos:
View All Pictures >>
Videos:
Shirin in Love- Trailer No.1
Tom Cruise's "Hired" Ex-Girlfriend Slams Scientologist Celebs In Rap Video
Tom Cruise Addresses Bizarre Claims In 'Vanity Fair' Article
Tom Cruise Rep Denies Girlfriend Audition Claims
Tom Cruise Accused of Auditing Possible Wife Before Katie Holmes
Facebook:
Nazanin Boniadi
Don't miss Homeland season 4, premiering October 5th, 9PM on Showtime. Fara is reintroduced in the season's second installment airing October 12th.
Wednesday 1st of October 2014 04:52:39 PM
Nazanin Boniadi
My latest HuffPost blog article...
Ending Gender-Based Violence Around the World
Women and girls, men and boys all share the right to live free of violence, which is, unfortunately, experienced by both men and women. Women and girls, however, disproportionately experience violence due to a deeply rooted global culture of gender d...
Saturday 6th of September 2014 12:53:06 PM
View All Facebook Posts >>
Popular Movies:
Shirin in Love
The Next Three Days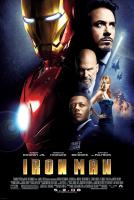 Iron Man