Nazanin Boniadi
Photos:
View All Pictures >>
Videos:
Shirin in Love- Trailer No.1
Tom Cruise's "Hired" Ex-Girlfriend Slams Scientologist Celebs In Rap Video
Tom Cruise Addresses Bizarre Claims In 'Vanity Fair' Article
Tom Cruise Rep Denies Girlfriend Audition Claims
Tom Cruise Accused of Auditing Possible Wife Before Katie Holmes
Facebook:
Nazanin Boniadi
In remembrance. #MemorialDay
Monday 25th of May 2015 03:20:25 PM
Nazanin Boniadi
Watching my Emmy screeners. Really miss my Homeland family. Can't wait to watch Carrie & Co. in Season 5!
Sunday 24th of May 2015 02:46:36 PM
View All Facebook Posts >>
Popular Movies:
Shirin in Love
Desert Dancer
The Next Three Days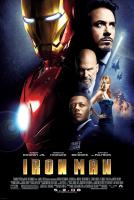 Iron Man