Nazanin Boniadi
Photos:
View All Pictures >>
Videos:
Shirin in Love- Trailer No.1
Tom Cruise's "Hired" Ex-Girlfriend Slams Scientologist Celebs In Rap Video
Tom Cruise Addresses Bizarre Claims In 'Vanity Fair' Article
Tom Cruise Rep Denies Girlfriend Audition Claims
Tom Cruise Accused of Auditing Possible Wife Before Katie Holmes
Facebook:
Nazanin Boniadi
RIP Mike Nichols. One of my most cherished experiences was being directed by him early in my career in a deleted scene in Charlie Wilson's War. An actor's director to the core, he was kind, collaborative, nurturing and taught me the value of documentary-watching in preparation for a role. He made an indelible impression on me, one that has shaped me into the actor I am today. Thank you, Mr. Nichols. You will be dearly missed. My deepest condolences to his family and friends.
Thursday 20th of November 2014 04:05:40 PM
Nazanin Boniadi
Hi! Would love for you to join me on twitter too... هموطنان عزیز لطفا به صفحه توییتر من ملحق شو ید
Nazanin Boniadi (@NazaninBoniadi) | Twitter
The latest Tweets from Nazanin Boniadi (@NazaninBoniadi). Freedom fighter, thespian, perpetual student of life, chocoholic... among other things
Wednesday 19th of November 2014 08:30:02 PM
View All Facebook Posts >>
Popular Movies:
Shirin in Love
The Next Three Days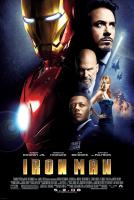 Iron Man