Nazanin Boniadi
Photos:
View All Pictures >>
Videos:
Shirin in Love- Trailer No.1
Tom Cruise's "Hired" Ex-Girlfriend Slams Scientologist Celebs In Rap Video
Tom Cruise Addresses Bizarre Claims In 'Vanity Fair' Article
Tom Cruise Rep Denies Girlfriend Audition Claims
Tom Cruise Accused of Auditing Possible Wife Before Katie Holmes
Facebook:
Nazanin Boniadi
Using our freedom to protect our freedom and the freedom of others -- that's what independence means to me. Happy 4th of July!
Saturday 4th of July 2015 03:17:39 PM
Nazanin Boniadi
My latest op-Ed آتنا فرقدانی باید آزاد شوند. #FreeAtena
Iranian artist should be freed immediately (Opinion) - CNN.com
Atena Farghadani does not have time to wait for history to judge the repressive system in Iran, one that crushes expressions of peaceful dissent.
Friday 3rd of July 2015 03:53:53 PM
View All Facebook Posts >>
Popular Movies:
Shirin in Love
Desert Dancer
The Next Three Days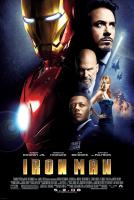 Iron Man