Marlane Barnes
Photos:
Facebook:
Marlane Barnes
"Lost Angels:Skid Row is My Home" is such an illuminating doc. Questions for us all.#homelessness #mentalillness #drugabuse #freedom
Wednesday 27th of August 2014 02:53:27 PM
Marlane Barnes
Word is my T-Bell commercial is finally making the rounds - see if you catch me in period garb! Unusual I know ;) <a href="http://t.co/b8I3YiBJaN" target="_blank">http://t.co/b8I3YiBJaN</a>
Marlane Barnes (@MarlaneBarnes) posted a photo on Twitter
Get the whole picture - and other photos from Marlane Barnes
Monday 25th of August 2014 09:23:26 PM
View All Facebook Posts >>
Popular Movies and Television: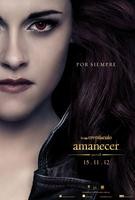 The Twilight Saga: Breaking Dawn - Part Two
2012
Always A Bride
2012
Mad Men
2012
Married Who?
2010
iCarly: iStart a Fan War