Marlane Barnes
Photos:
Facebook:
Marlane Barnes
Twinkle twinkle little star // by Nick Holmes Photo of course
Timeline Photos
Thursday 10th of March 2016 07:15:30 PM
Marlane Barnes
The Vicktory Dogs will always have a special place in my heart, and I'm so excited that "The Champions" is now available to digitally download. 😇👊Don't miss this inspiring documentary about the dogs rescued by Best Friends Animal Society from the Michael Vick dogfighting ring 😡 and their lives now: <a href="http://bit.ly/WatchTheChampionsFB" target="_blank">http://bit.ly/WatchTheChampionsFB</a> !
The Champions
*/ /*-->*/ Featuring the work of Best Friends Animal Society, this uplifting documentary takes us on a journey about much more than just dogs — about prejudice, being misunderstood, the power of resilience, and the significance of the relationship we as humans have with animals.
Thursday 3rd of March 2016 11:42:53 AM
View All Facebook Posts >>
Popular Movies and Television: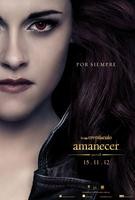 The Twilight Saga: Breaking Dawn - Part Two
2013
Charming, CA
2013
Forever Sam Crow
2013
Masters & Johnson
2013
Masters and Johnson
2013
Masters of Sex
2013
Sons of Anarchy
2013
Zealots MC