Jamie Anne Allman
Photos:
Videos:
Jamie Anne Allman & Derek Wilson Cast In Preacher
Facebook:
Jamie Anne Allman
Excited to be a part of this!
AMC Announces Series Order for Preacher
The series, based on the twisted and popular '90s comic book franchise by Garth Ennis and Steve Dillon was developed for television by Seth Rogen & Evan Goldberg (This Is the End, Superbad, Neighbors) and showrunner Sam Catlin of Breaking Bad acclaim.
Thursday 10th of September 2015 05:25:18 PM
Jamie Anne Allman
Happy 9 year Anniversary to the most amazing guy! Yep it's flying by! I robbed the cradle & things are still working out well! Marshall is an awesome father, hubs, best friend and renaissance man!!! Looking forward to the rest of our lives together!
Timeline Photos
Wednesday 17th of June 2015 01:46:04 PM
View All Facebook Posts >>
Popular Movies:
Any Day Now
The Last Rites of Joe May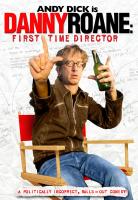 Danny Roane: First Time Director