Marc Webb
Birth Name:
Marc Webb
Born:
08/31/1974
Born Aug. 31, 1975, Webb was the son of academic parents, but his own tenure in higher learning was short-lived; he reportedly attended Colorado College for only a semester before delving into the professional side of filmmaking. He built his resume on post-production work; most notably on the acclaimed music documentary "Hype!" (1996) while working on his own films. Two shorts soon followed; one of which, titled "Seascape" (2003) premiered at the Aspen Comedy Festival.
After a music video producer saw one of his shorts, Webb moved into that field with impressive results. His productions for some of the biggest names in the business - from Green Day and Good Charlotte to Regina Spektor... Continue Bio >>


Photos:
Videos:
Andrew Garfield Responds to 'Amazing Spider Man 2' Backlash
Move Over 'Spider Man': Here Comes 'The Sinister Six'
Fans Go Crazy for Selena Gomez at the Ischia Global Film & Music Fest
Movie Defense Force: 'The Amazing Spider-Man 2' Review
'The Amazing Spider-Man 3' Could Get Pushed: Is the Franchise in Trouble?
Shailene Woodley Worried She Was An "Awful" Actress After Being Cut From The Amazing Spider-Man 2
Popular Movies: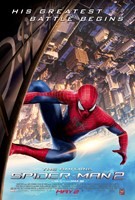 The Amazing Spider-Man 2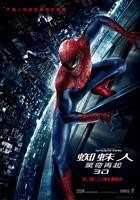 The Amazing Spider-Man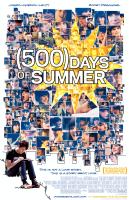 (500) Days of Summer