Ryan Stiles
Birth Name:
Ryan Stiles
Born:
04/22/1959
Birth Place:
Seattle, Washington, USA
He has yet to crack large roles in feature films, but Stiles made his debut in the short subject "Rainbow War" (1986). He played the faceless pilot in "Hot Shots!" (1991) and appeared in an entirely different role--that of Rabinowitz--in "Hot Shots! Part Deux" (1993). Many TV viewers also know Stiles from the Nike commercials he made during the 1994-1995 major league baseball strike. In them, Stiles can be seen alone in the baseball stands, doing a solo version of The Wave.
Photos:
Videos:
Wayne Brady, Ryan Stiles, Colin Mochrie, and Aisha Tyler Take On Nick Cannon In White Face
Who's Better On 'Whose Line' Drew Carey or Aisha Tyler?
Arsenio Improvises An Irish Drinking Song With The 'Whose Line' Cast
Which Improv Scenes Do The 'Whose Line' Cast Hate Most?
'Whose Line' Cast Chop Up 'Conscious Un-Coupling,' Pig Castrating & Rob Ford Jogging
New "Whose Line Is It Anyway?" Host Talks Show's Return
Popular Movies:
Certifiably Jonathan
Astro Boy
Hot Shots! Part Deux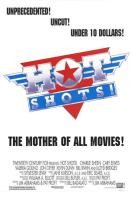 Hot Shots!
More Credits >>