David Soul
Birth Name:
David Soul
Born:
08/28/1943
Birth Place:
Chicago, Illinois, USA
Soul first worked in TV-movies in "The Disappearance of Flight 412" (NBC, 1974). He had his first miniseries lead with "Salem's Lot" (CBS, 1979), in which he returns to his home town and finds it infected by vampires and must become a vampire killer to save the community. In 1980, Soul played a convicted rapist who undergoes intense therapy in prison to find the root cause of his impulses in "Rage" (NBC). He also starred in Agnes Nixon's "Manions of America" miniseries for ABC in 1981, based on her Irish immigrant heritage, and has continued working in TV-movies into the 90s.
Soul first appeared in feature films in a supporting role in "Johnny Got His Gun" (1971), and lent support to Clint... Continue Bio >>


Music:
Listen to David Soul
and similar artists - Play Now
Looking Back: The Very Best Of.....
David Soul
Leave A Light On
The Best Days Of My Life
Band Of Friends
Playing To An Audience Of One
Latest Tracks:
More Tracks >>
Photos:
Popular Movies:
Filth
Starsky & Hutch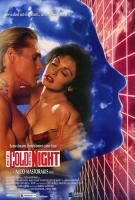 In the Cold of the Night
Appointment With Death
The Hanoi Hilton
Magnum Force
More Credits >>