Jerry Seinfeld
Birth Name:
Jerry Seinfeld
Born:
04/29/1954
Birth Place:
Brooklyn, New York, USA
Jerome Seinfeld was born on April 29, 1954, and raised in Massapequa ("Indian, for 'by the mall'"), Long Island. His father, Kalman, owned a sign making company and was unanimously considered to be the funniest one in the household. Even at the height of his fame, his sister and manager Carolyn maintained that Seinfeld would never be as funny as their father. As a youth, Seinfeld was too embarrassed to compete with the man, therefore keeping quiet about his ambitions. His parents were naturally surprised when, after graduating from Queens College in 1976 with a communications degree, he declared his intent to become a comedian and began appearing at open mic nights in New York clubs. No stra...
Continue Bio >>
Photos:
View All Pictures >>
Videos:
Jerry Seinfeld in Conversation with Stella McCartney
Top 5 Amy Schumer Quotes of All Time
Actors Who Have Won Emmy Award Hat-Tricks
Margaret Cho's Comedy Career Began With A "Terrible" Lie To Jerry Seinfeld
Seinfeld: The Apartment
Is Jerry Seinfeld 'Too Cool' for College Kids?
Music:
Listen to Jerry Seinfeld
and similar artists - Play Now
I'm Telling You For The Last Time
Latest Tracks:
More Tracks >>
Popular Movies:
Top Five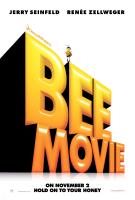 Bee Movie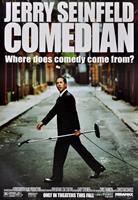 Comedian
More Credits >>