Robert Ryan
Birth Name:
Robert Ryan
Born:
11/11/1909
Birth Place:
Chicago, Illinois, USA
Death Place:
New York City, New York, USA
Died:
07/11/1973
Imposing, ruggedly handsome lead who made his film debut in "Golden Gloves" (1940) and signed with RKO two years later. Ryan hit his stride in the late 1940s playing a string of psychopathic or hard-boiled types, notably the anti-Semitic murderer in "Crossfire" (1947) and the over-the-hill pug in the classic boxing drama, "The Set-Up" (1949). He went on to appear in a host of films through the mid-70s, often giving fine performances in decidedly mediocre vehicles. Ryan was memorable as William Holden's buddy-turned-nemesis in Sam Peckinpah's "The Wild Bunch" (1969).
Popular Movies:
The Outfit
The Lolly-Madonna War
The Iceman Cometh
Executive Action
La Course du lievre a travers les champs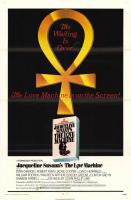 The Love Machine
Lawman
Captain Nemo and the Underwater City
The Wild Bunch
More Credits >>