Evan Peters
Evan Thomas Peters was born on Jan. 20, 1987 in St. Louis, MO to Phil and Julie Peters. His father was vice president of the Charles Stewart Mott Foundation, a charitable organization dedicated to civil and human rights. The young Peters made his acting debut in the coming-of-age drama "Clipping Adam" (2004). The Southern California-set film followed the title character (Peters) as he copes with a family tragedy and the impending horrors of his freshman year of high school. That same year, Peters also appeared in a much different film, "Sleepover." The teen comedy starred Alexa Vega as one of four best friends who embark on an all-night scavenger hunt against the popular girls at her school....
Continue Bio >>
Photos:
View All Pictures >>
Videos:
9 Things You Didn't Know About 'American Horror Story'
Evan Peters' Awkward First Kiss
X-Men: Days of Future Past World Tour Begins
Celebrities at the 2014 Coachella Lacoste Beautiful Desert Pool Party
Michael Chiklis Joins 'American Horror Story: Freak Show' Cast
Emma Roberts & Evan Peters Fill The Streets Of Paris With Newly Engaged PDA!
Popular Movies: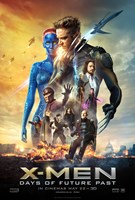 X-Men: Days of Future Past
Adult World
Kick-Ass
Never Back Down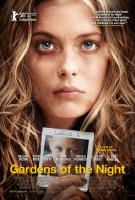 Gardens of the Night
Sleepover
More Credits >>