Oren Peli
Birth Name:
Oren Peli
Born:
1970
Birth Place:
Ramat Gan, Tel-Aviv, IL
Oren Peli was born and raised in Israel. He moved to the United States when he was 19 years old and worked as a full-time software engineer, creating animation and game programs. The idea to make a film about the supernatural came to the technophile when he lived in San Diego, CA. According to the director, Peli and his girlfriend at the time constantly heard odd creaks and sudden thuds, which they attributed to living in an older, detached family home. Still, Peli became fixated with thoughts of using a video camera to capture what might be lurking in the middle of the night when they were asleep. He took great inspiration from the suburban nightmare film, "Poltergeist" (1982), directed by ...
Continue Bio >>
Photos:
Videos:
Oren Peli Talks About His Inspiration for "Chernobyl Diaries"
Oren Peli and Jesse McCartney Talk "Chernobyl Diaries"
Paranormal Activity Movie Review
Watch This Instead: Paranormal Activity 2
Popular Movies:
Insidious: Chapter 3
Paranormal Activity: The Ghost Dimension
OT Beach
Paranormal 5
Stonehearst Asylum
Paranormal Activity 5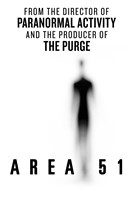 Area 51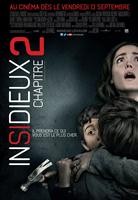 Insidious: Chapter 2
Chernobyl Diaries
More Credits >>