Andy Milonakis
Birth Name:
Andy Milonakis
American comedian Andy Milonakis was born on January 30, 1976, in Katorah, New York. Contrary to popular belief Andy is not "The Man Show" boy, although he does suffer from a growth hormone condition that gives him the appearance and voice of an adolescent, but he is a grown man. Andy became an internet phenomenon by releasing web cam recordings of freestyle raps and silly and funny videos, and he was recruited by Jimmy Kimmel to appear on his late night show. This led to parts in the films "Waiting," "Wieners," and "Who's Your Caddy?" and in 2005 he starred in his own show on MTV, "The Andy Milonakis Show." He is a co-host of the syndicated radio show "Loveline." Andy also works as a comput...
Continue Bio >>
Music:
Listen to Andy Milonakis
and similar artists - Play Now
Bounce (Feat. Andy Milonakis)
Tokyo Trap House
Birthday (Feat. Andy Milonakis & Antonia Mark…
Birthday (Feat. Andy Milonakis)
The Takeover (Feat. Y-Love, Tj Di Hitmaker & …
Worst Day (Feat. Jimmy Donn & Grewsum) - Sing…
Busboy's Paradise EP (Parental Advisory)
Latest Tracks:
More Tracks >>
Photos:
View All Pictures >>
Popular Movies:
Dumbbells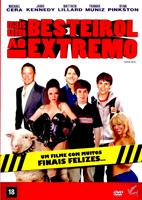 Extreme Movie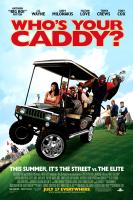 Who's Your Caddy?
Waiting...
More Credits >>