Demetri Martin
Birth Name:
Demetri Martin
Demetri Martin (born May 25, 1973) is an American comedian, actor, artist, musician, writer and humorist. Martin is best known for his work as a standup comedian and as a contributor on ''The Daily Show''. Currently, he is hosting his own show on Comedy Central titled ''Important Things with Demetri Martin''.
Photos:
View All Pictures >>
Videos:
Music:
Listen to Demetri Martin
and similar artists - Play Now
Standup Comedian
These Are Jokes (Parental Advisory)
Latest Tracks:
More Tracks >>
Popular Movies:
In A World...
Take Me Home Tonight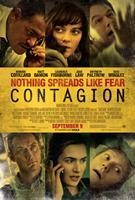 Contagion
Paper Heart
Taking Woodstock
The Rocker
Analyze That
More Credits >>