Burt Lancaster
Birth Name:
Burt Lancaster
Born:
11/02/1913
Birth Place:
New York City, New York, USA
Death Place:
Los Angeles, California, USA
Died:
10/20/1994
Burton Stephen Lancaster was born on June 11, 1913, in the largely immigrant community of East Harlem in New York City. Lancaster's father, a second generation Irish-American and postal clerk at Manhattan's General Post Office, had won song and dance competitions in his youth based on the strength of his rich tenor voice and his mastery of several musical instruments. His mother, the former Elizabeth "Lizzie" Roberts, had had three children before him and one after his birth, who died in infancy. Lancaster's given name was in tribute to the surgeon who delivered him. Growing up in an Irish-Protestant household, he learned the ideals of honesty and charity but developed a yearning for adventu...
Continue Bio >>
Music:
Listen to Burt Lancaster
and similar artists - Play Now
Panty Bulla
The Vintage Radio Shows
The Rose Tattoo (Soundtrack Recording)
Latest Tracks:
More Tracks >>
Videos:
Popular Movies: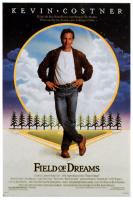 Field of Dreams
Rocket Gibraltar
Tough Guys
Little Treasure
Local Hero
The Osterman Weekend
Cattle Annie and Little Britches
La Pelle
Atlantic City
More Credits >>