David Koechner
Birth Name:
David Koechner
Born:
08/24/1962
Birth Place:
Tipton, Missouri, USA
Koechner was born in Tipton, MO, a town of about 2,000 people, on August 24, 1962. After studying political science at Benedictine College and the University of Missouri, Koechner abandoned his practical goals to pursue a career in improvisational comedy. He moved to Chicago where he studied at the ImprovOlympic and Second City Theatre, and in 1995, began a short-lived stint as a cast member of "Saturday Night Live" (1975-). Koechner didn't survive the show's cast overhaul at the end of the season, but he quickly joined the sketch cast of "Late Night with Conan O'Brien" (1993-2009). His best-known sketch was "NBC Gargoyles," playing one of two bickering stone gargoyles perched outside of Con...
Continue Bio >>
Photos:
View All Pictures >>
Facebook:
David Koechner
I do not like the word co-parenting unless you're referring to me and vodka. We make a great team.
Friday 29th of April 2016 06:08:38 PM
David Koechner
2017. Showtime. Welcome to Twin Peaks.
Twin Peaks
The cameras have stopped rolling. A key piece of the mystery is revealed. Welcome back* to Twin Peaks. Jay Aaseng Alon Aboutboul Jane Adams Joe Adler Kate Alden Stephanie Allynne Mädchen Amick* Eric Ray Anderson Finn Andrews Elizabeth Anwies Dana Ashbrook* Joe Auger Phoebe Augustine* Melissa Bailey Tammie Baird Matt Battaglia* Chrysta Bell Monica Bellucci Jim Belushi Leslie Berger Richard Beymer* John Billingsley Michael Bisping Ronnie Gene Blevins Kelsey Bohlen Sean Bolger Rachael Bower Brent Briscoe Robert Broski Wes Brown Richard Bucher Page Burkum Scott Cameron Juan Carlos Cantu Gia Carides Vincent Castellanos Michael Cera Richard Chamberlain Bailey Chase Johnny Chavez Candy Clark Larry Clarke Scott Coffey Frank Collison Lisa Coronado Catherine E. Coulson* Grace Victoria Cox Jonny Coyne James Croak Julee Cruise* Heather D'Angelo Jan D'Arcy* David Dastmalchian Jeremy Davies Owain Rhys Davies Ana de la Reguera Rebekah Del Rio Laura Dern Neil Dickson Hugh Dillon Cullen Douglas Edward "Ted" Dowlin Judith Drake David Duchovny* Christopher Durbin Francesca Eastwood Eric Edelstein John Ennis Josh Fadem Tikaeni Faircrest Eamon Farren Sherilyn Fenn* Jay R. Ferguson Sky Ferreira Miguel Ferrer* Rebecca Field Robin Finck Brian Finney* Patrick Fischler Erika Forster Robert Forster Meg Foster Travis Frost Warren Frost* Pierce Gagnon Allen Galli Hailey Gates Brett Gelman Ivy George Balthazar Getty James Giordano Harry Goaz* Grant Goodeve George Griffith Tad Griffith James Grixoni Cornelia Guest Travis Hammer Hank Harris Annie Hart Andrea Hays* Stephen Heath Heath Hensley Gary Hershberger* Michael Horse* Ernie Hudson Jay Jee Jesse Johnson Caleb Landry Jones Ashley Judd Luke Judy Stephen Kearin David Patrick Kelly* Laura Kenny Dep Kirkland Robert Knepper David Koechner Virginia Kull Nicole LaLiberte Jay Larson Sheryl Lee* Jennifer Jason Leigh Jane Levy Matthew Lillard Jeremy Lindholm Peggy Lipton* Bellina Martin Logan* Sarah Jean Long David Lynch* Riley Lynch Shane Lynch Kyle MacLachlan* Mark Mahoney Karl Makinen Malone* Xolo Maridueña Berenice Marlohe Rob Mars James Marshall* Elisabeth Maurus Josh McDermitt Everett McGill* Zoe McLane Derek Mears Clark Middleton Greg Mills James Morrison Christopher Murray Don Murray Joy Nash Priya Diane Niehaus Bill O'Dell Casey O'Neill Johnny Ochsner Walter Olkewicz* Charity Parenzini Elias Nelson Parenzini John Paulsen Sara Paxton Max Perlich Linas Phillips Tracy Phillips John Pirruccello Linda Porter Jelani Quinn Ruth Radelet Mary Reber Adele René Mariqueen Reznor Trent Reznor Carolyn P. Riggs Kimmy Robertson* Wendy Robie* Erik L. Rondell Marv Rosand* Ben Rosenfield Tim Roth Rod Rowland Carlton Lee Russell* Elena Satine John Savage Amanda Seyfried Amy Shiels Sawyer Shipman Tom Sizemore Sara Sohn Malachy Sreenan Harry Dean Stanton* J.R. Starr Bob Stephenson Charlotte Stewart* Emily Stofle Al Strobel* Carel Struycken* Ethan Suplee Sabrina S. Sutherland Jessica Szohr Russ Tamblyn* Bill Tangradi Cynthia Lauren Tewes Jodee Thelen Jack Torrey Sharon Van Etten Eddie Vedder Greg Vrotsos Jake Wardle Naomi Watts Nafessa Williams Ray Wise* Alicia Witt* Karolina Wydra Charlyne Yi Nae Yuuki Grace Zabriskie* Christophe Zajac-Denek Madeline Zima Blake Zingale
Monday 25th of April 2016 10:18:02 PM
View All Facebook Posts >>
Popular Movies: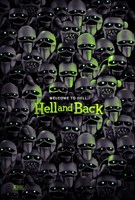 Hell & Back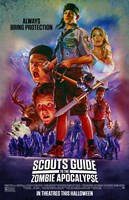 Scouts' Guide To The Zombie Apocalypse
Krampus
Hits
A Haunted House
Beyond the Candelabra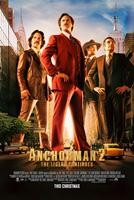 Anchorman: The Legend Continues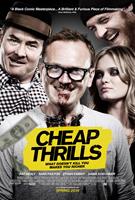 Cheap Thrills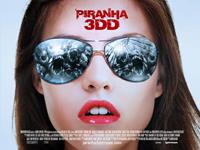 Piranha 3DD
More Credits >>