Christian Kane
Birth Name:
Christian Kane
Born June 27, 1974 in Dallas, TX, Christian Kane was born to Native American parents who met while working on the rodeo circuit. Kane's father was later employed in the oil business, which required the family to move throughout the South and Midwest before settling in Norma, OK. He was an athlete throughout his school years, first with wrestling, and later in football, where he played as a strong safety. Music was also a major element of his formative years, with country and rock-n-roll owning equal parts of his heart. Kane attended the University of Oklahoma as an art history major, but left before graduation to pursue a career in music and acting. He soon found work at a talent agency, wh...
Continue Bio >>
Photos:
View All Pictures >>
Music:
Listen to Christian Kane
and similar artists - Play Now
Welcome To My House!
The House Rules
Latest Tracks:
More Tracks >>
Popular Movies:
50 to 1
Good Day for It
Four Sheets to the Wind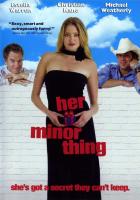 Her Minor Thing
Taxi
Friday Night Lights
Just Married
Secondhand Lions
Life or Something Like It
More Credits >>