Michael Jeter
Birth Name:
Michael Jeter
Born:
08/26/1952
Birth Place:
Lawrenceburg, Tennessee, USA
Death Place:
Hollywood, California, USA
Died:
03/30/2003
Jeter has fared well playing extreme characters, such as in his small but indelible role as a homeless cabaret singer with AIDS in Terry Gilliam's "The Fisher King" (1991). He was nominated for another Emmy for playing a decidedly eccentric frog breeder in a 1993 episode of the quirky CBS-TV drama "Picket Fences"--a part written specially for him. Back on the big screen, Jeter provided sturdy comic support to Whoopi Goldberg in "Sister Act 2: Back in the Habit" (1993), proved adept in the Wesley Snipes actioner "Drop Zone" (1994) as a nerdy computer whiz wanted by both the cops and the crooks.
In an emotional TV interview with Jann Carl of "Entertainment Tonight" in July 1997, Jeter discl... Continue Bio >>


Popular Movies:
The Polar Express
Open Range
Welcome to Collinwood
Daddy & Them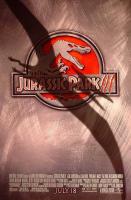 Jurassic Park III
The Gift
True Crime
Jakob the Liar
The Green Mile
More Credits >>