Craig Gillespie
Birth Name:
Craig Gillespie
Born:
09/01/1967
Birth Place:
Sydney, , AU
Craig Gillespie was an Australian film director whose notable films included the critically-acclaimed dramedy "Lars and the Real Girl" (2007), the 2011 remake of "Fright Night," and the true-life baseball story "Million Dollar Arm." Gillespie was born on September 1, 1979 in Sydney, Australia. At the age of nineteen, Gillespie moved to New York City to enroll at Manhattan's School of Visual Arts to study illustration, graphic design, and advertising. In the ensuing years, Gillespie became a successful commercial director, earning several Directors Guild of America nominations and a win for Outstanding Directorial Achievement in Commercials for his work with sub-prime mortgage lender Ameri... Continue Bio >>


Photos:
Videos:
'Million Dollar Arm': Goodbyes Clip
'Million Dollar Arm': Billion New Fans Clip
'Million Dollar Arm': Your Porsche Looks Like a Minivan Clip
Jon Hamm on 'Million Dollar Arm'
'Fright Night' Movie Review for Parents
Anton Yelchin and Imogen Poots on "Fright Night"
Popular Movies:
The Million Dollar Arm
Fright Night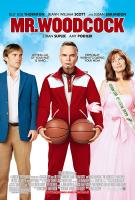 Mr. Woodcock
Lars and the Real Girl
Hotel de Love