Jeff Dunham
Birth Name:
Jeff Dunham
Born:
04/18/1962
Birth Place:
Dallas, Texas, USA
The career of Jeff Dunham was the product of a dummy - several of them, in fact. Born April 18, 1962, he was adopted at the age of three by a devout Christian couple and raised as an only child in affluent surroundings. A gift of a ventriloquist dummy at age eight, however, forever changed his life, as the Mortimer Snerd figure spurred Dunham into a world of throwing voices, joke-telling and comedy that he successfully followed into a lucrative professional career.
The dummy was his constant companion from day one, with the young budding performer (after honing his skills through a book he admittedly stole from his local library) accepting any gig that came his way, including schoo... Continue Bio >>


Music:
Listen to Jeff Dunham
and similar artists - Play Now
Minding The Monsters
Controlled Chaos
All By My Selves
Spark Of Insanity
Arguing With Myself
Latest Tracks:
More Tracks >>
Photos:
View All Pictures >>
Videos:
NBC's Favored Ventrioloquist Set to Star in New Special
Lena Dunham: "I Resent Being Forced Into A Position Of Having To Represent All Of Female Sexuality"
Liam Neeson, Will Arnett, Katherine Heigl In "The Nut Job" New Trailer
Top 10 Most Hated Comedians
Dinner for Schmucks Stars Interviews
Popular Movies: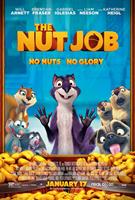 The Nut Job
Dinner for Schmucks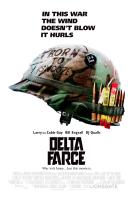 Delta Farce
More Credits >>