Ossie Davis
Birth Name:
Ossie Davis
Born:
12/18/1917
Birth Place:
Cogdell, Georgia, USA
Death Place:
Miami Beach, Florida, USA
Died:
02/04/2005
The young Davis set out on foot from Waycross, GA, to Washington, DC, to attend Howard University. He left before graduation and moved to New York, where he joined Harlem's Rose McClendon Players and studied acting under Lloyd Richards. After a stint in the Army during WWII, Davis made his Broadway debut in 1946, playing the title role of "Jeb". This also marked his first collaboration with Ruby Dee, who was also in the cast. The pair went on to tour together in a production of "Anna Lucasta" and married in 1948. Davis amassed numerous roles on Broadway including the lead in "A Raisin in the Sun" (succeeding Sidney Poitier). In 1961, he wrote and starred in the Broadway hit, "Purlie Victorio...
Continue Bio >>
Music:
Listen to Ossie Davis
and similar artists - Play Now
A Voice Ringing O'er The Gale! The Oratory Of…
An Evening With Ossie Davis And Ruby Dee
Frederick Douglass' Speeches Inc. The Dred Sc…
Autobiography Of Frederick Douglass, Vol. 2
Autobiography Of Frederick Douglass, Vol. 1
Latest Tracks:
More Tracks >>
Photos:
Popular Movies: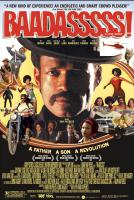 Baadasssss!
She Hate Me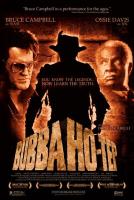 Bubba Ho-Tep
Dinosaur
Dr. Dolittle
4 Little Girls
Get on the Bus
The Client
Grumpy Old Men
More Credits >>