Robby Benson
Birth Name:
Robby Benson
Born:
01/21/1956
Birth Place:
Dallas, Texas, USA
Robin David Segal was born in Dallas, TX on Jan. 21, 1956, the son of playwright Jerry Segal and Ann Benson, a nightclub singer and actress. Raised in New York City, his interest in acting was sparked when his parents took him to the original Broadway production of Lionel Bart's "Oliver!" The five-year-old hopeful made his stage debut in a summer stock production of "The King and I" starring Ann Benson. By age 10, he had secured a theatrical agent and was acting professionally using his mother's maiden name, having experienced blatant anti-Semitism when auditioning for commercials. Benson made his feature film debut as a street urchin in Stanley Donen's "Wait Until Dark" (1967). He made his ...
Continue Bio >>
Photos:
Music:
Listen to Robby Benson
and similar artists - Play Now
Songs From "I'm Not Dead...Yet!"
Open Heart The Musical
Latest Tracks:
More Tracks >>
Popular Movies:
Straight Outta Tompkins
Billy: The Early Years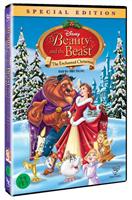 Beauty and the Beast: the Enchanted Christmas
Betrayal of the Dove
Beauty and the Beast
Rent-A-Cop
City Limits
Harry & Son
National Lampoon Goes to the Movies
More Credits >>