Jensen Atwood
Photos:
Facebook:
Jensen Atwood
What you waiting for? Lets get it!!!! Still working hard to get this done. Update to some great news on the gofundme page. Thank You to the newest donors Chris Chu and Michael Davis https://www.gofundme.com/mhqxn4
Click here to support This is iT!!!!! by Jensen Atwood
This is YOUR chance to be a part of what I'm doing! This is YOUR chance to show your Love and Support. To show how much you believe in ME. Im finally recording my DEBUT ALBUM. Things are going really well. But it still takes money to help me make my dream come true. I'm doing this all on my own....
Friday 5th of February 2016 11:06:18 AM
Jensen Atwood
Headed back to SUNDANCE FILM FEST this year!!! Although I was thankful for that heatlamp on the street. This year I have a place to sleep :) Anybody have connects to the MANY party list out there?
Thursday 14th of January 2016 03:02:35 PM
View All Facebook Posts >>
Popular Movies and Television: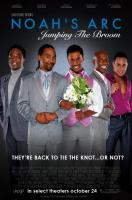 Noah's Arc: Jumping the Broom
2006
Casino Eye
2006
Gary Scott Thompson Vegas Project
2006
Vegas
2005
Heist
2005
Medium
2005
NBC / Glenn Gordon Caron Psychic Drama
2004
Oprah Winfrey Presents
2004
Oprah Winfrey Presents: Their Eyes Were Watching God