Aml Ameen
Photos:
Facebook:
Aml Ameen
Asked my sisters to cook a Sunday meal, instead they send me this. SO Hilarious hahahahah I couldn't be too vex- told them to upload it : ) https://www.youtube.com/watch?v=fp81Yt02s4k #LookatTheFlickofTheHair
'Dancing in the kitchen' by Aretha Ameen
In the midst of cooking, me and my sisters TURN UP! 'QUAC' meals can't help but make you dance! 100 % Free of Style ;) Song: Grizzy x M Darg- Look Like You (...
Sunday 23rd of August 2015 03:50:13 PM
Aml Ameen
My short film Drinks Drugs and KFC nominated at the British Urban Film Festival Awards. Coming up Thursday 17th September. RT#Chuffed #DDKCastTURNUP
British Urban Film Festival Awards » The Cinema Museum, London
The first ever British Urban Film Festival awards (supported by Channel 4), hosted by Capital Extra's DJ Abrantee and Metro Film Editor Larushka Ivan-Zadeh, will award filmmakers and scriptwriters whose films have been showcased by the British Urban Film Festival since its inception from July 2005 t…
Friday 21st of August 2015 06:28:59 PM
View All Facebook Posts >>
Popular Movies:
Lila and Eve
The Maze Runner
Blackbird
The Butler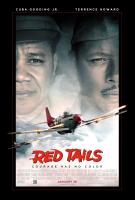 Red Tails