'90210' Recap: Of Heartbreaks and Hotels

On the latest episode of
90210
, three of the regular female characters managed to spend their Valentine's Days alone. To everyone's surprise, or just mine, it was Silver who had the traditional love day.
Last week, Silver finally told Dixon she loved him and this week she couldn't stop. Silver went above and beyond to make sure her first Valentine's Day with Dixon was perfect. She overheard Naomi talking about a restaurant, and mended her friendship with Naomi to get reservations. She was so singular in her holiday plans that Dixon seemed increasingly uncomfortable. Dixon may have been bothered by her obsessive actions but that didn't stop him from enjoying her spontaneous decision to lose her virginity to him. The next Monday at school, they were still in sweet new love mode until Dixon saw that she had gotten his name written on her hip. And that's what it took for him to finally realize his girlfriend was not acting like herself.
Naomi helped Silver have her perfect Valentine's Day but couldn't do anything to save her own. She met a new bartender at the hotel she was staying in and shortly after began hitting on him. She listened to Silver's questionable advice and sent him a bottle of champagne with a note to meet her by the pool. Naomi spent her V-day alone at the pool while Liam never showed. His mysterious absence was solved when he popped up in her class the next day as a new student. Apparently, his mother hadn't realized he was bartending until she saw Naomi's note. The whole situation made little sense, but maybe Liam's true explanation will follow in later episodes. Naomi and Liam were both less than thrilled to learn that the other was just a high school kid.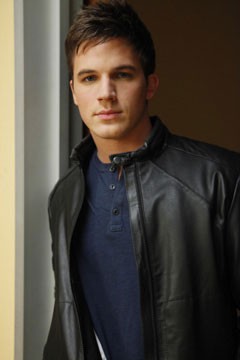 Adrianna seemed set to have the worst Valentine's Day ever, when she got the pleasure of hearing Navid trash-talk her in the halls. Then she got a rose in class, only to find out it was from some of the faculty members that felt sorry for her. She decided to eat her feelings and ran into Navid while buying chocolate. Adrianna told him she was happy for him and Navid looked ready to dump his new girlfriend. Navid went to the dance, and Adrianna stayed home in bed. Navid showed up afterwards at Adrianna's house and called her a mess, right down to the chocolate smeared all over her face. He asked her to be his valentine, and they kissed.
Although they were the couple that seemed preset to have the perfect Valentine's Day a few episodes back, Annie and Ethan were no longer on the same page. Annie was still singularly focused on her acting, which explained why she wasn't around to notice Silver acting wacky. Annie did notice her boyfriend was spending too much time with Rhonda and got rightfully jealous when she thought they were hanging out on Valentine's Day. Rhonda had a horrible and probably fake story about a previous Valentine's Day Dance, and Annie stole her story to use as material in her new acting class. Ethan caught her telling Rhonda's story and was mad enough to spend the rest of the night ignoring her while she cried alone in her room. Ethan went to the dance and Rhonda was there, so they spent the entire night dancing. Ethan managed to easily forgive Rhonda for faking how hurt she was, but couldn't have a conversation with Annie about her lying. He should have been used to dating scheming liars if he was really with Naomi for such a long time. At the end of the night, Rhonda tried to kiss Ethan and he denied the flirting he'd been doing. She was rightfully mad, since she had done so much boyfriend-stealing work. The day after, Ethan ignored Annie and Rhonda in the hallway, potentially showing us he's done with both liars for the moment.
Annie and Ethan are nearing a breakup, and Dixon doesn't seem prepared to deal with Silver's increasingly overboard love state. 90210 won't be back with new episodes until March 31st, so we'll have to wait until then to find out who breaks up or breaks down first.
90210 Stars:
Jessica Stroup
/
Ryan Eggold
/
Annalynne McCord
/
Jennie Garth
/
Rob Estes
/
Lori Loughlin
/
Dustin Milligan
/
Tristan Wilds
/
Shenae Grimes
/
more
Story by
Lauren Attaway
Starpulse contributing writer