'90210' Recap: By Accident

On last night's expisode of
90210
, teacher Ryan came back, Silver and Dixon broke up, and we found out Ty is Adrianna's baby daddy, but it still felt like a slow-paced episode.
Ryan is back, and he's trying something new. Instead of being friends with his students, he's going to be strict. He starts by kicking Silver out of class. Silver, meanwhile, is so wrapped up with trying to get back into Ryan's class that she fails to see her relationship with Dixon falling apart. Dixon avoids Ethan's questions and finally turns to his mom for advice. She tells him to be honest. After Kelly talks to Ryan, he reads Silver's paper and lets her back into his class. Dixon decides to embrace his feelings, and he breaks up with Silver.
Naomi's house is being sold because her mom refuses to come back from vacation. After she catches her dad cheating on the same woman he left her mom for she moves into a hotel.
Annie and Adrianna both try out for the lead in the school play, but Adrianna gets it. Adrianna tries to avoid dealing with her pregnancy altogether and just get an abortion. She finds out she's too far along. She decides to finally start dealing with the pregnancy by taking care of herself. Ty's back in this episode, just in time for Adrianna to confess he's the baby daddy.
Annie's disappointed she didn't get the lead, so she tells Ethan to got to the cast party without her. She realizes she's pouting for no reason, and she calls him to come back for her, just in time for him to run a stop sign. It's safe to assume that Ethan won't die, because he's a series regular, but unfortunately we'll have to wait two weeks to find out if he's okay.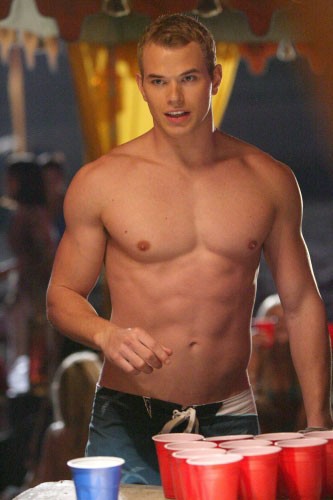 90210 Stars:
Jessica Stroup
/
Ryan Eggold
/
Annalynne McCord
/
Jennie Garth
/
Rob Estes
/
Lori Loughlin
/
Dustin Milligan
/
Tristan Wilds
/
Shenae Grimes
/
more
Story by
Lauren Attaway
Starpulse contributing writer